I can't believe it either
This morning, I've been playing the Japanese release of Miitomo, Nintendo's first smartphone app.
While the app itself is interesting, I was mainly blown away by the fact that Nintendo's new online service is not only functional, but more user friendly than either Sony or Microsoft's when it comes to adding friends to your account.
Miitomo's friends screen has a few ways to add a new friend to your Nintendo account. If they're in the same room as you then you can add each other by both picking the same symbol as each other, while standing near each other.
If you want to connect to Facebook, any of your friends with a Nintendo ID or Miitomo will show up. With a single tap you can send them a friend request, which will send a push notification to their phone if they use the Facebook app. You can only invite them to be friends once, so no annoying spam when you don't want to join a game with someone.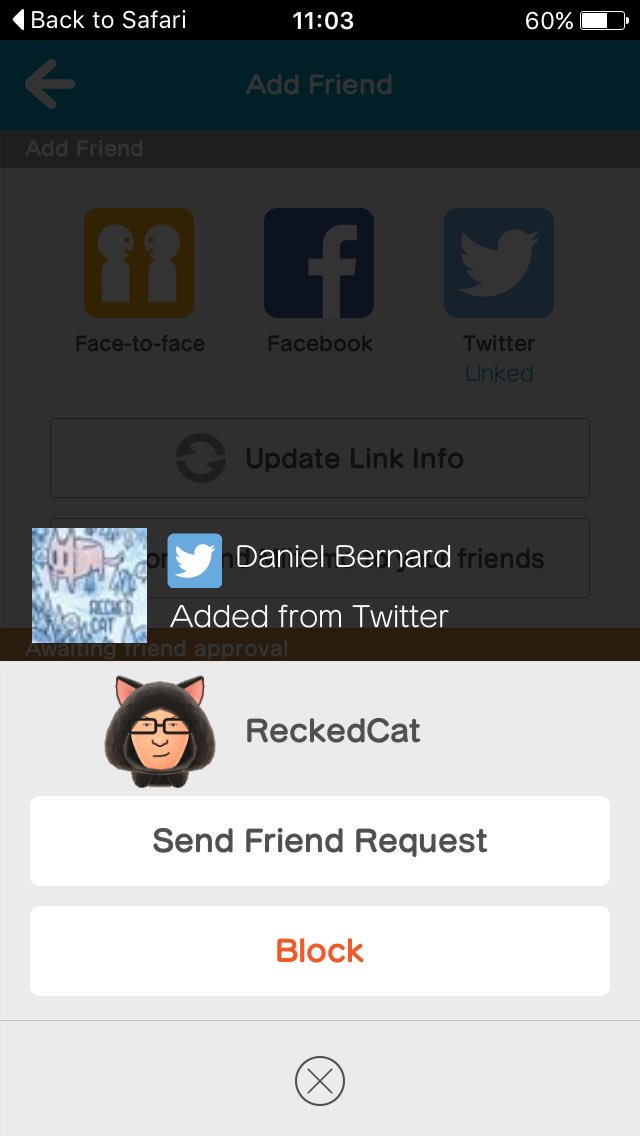 If you connect to Twitter, anyone you mutually follow on Twitter who has Miitomo will appear, available to send a friend request to. One tap, push notification to phone, you're friends.
Or, if you don't use social media, you can just send them a friend request with their Nintendo ID. Nothing game specific, just that new system wide account name you made.
And that's it, you're now Nintendo Account friends. It's fast, it's intuitive, and it's completely unlike Nintendo. Getting DeNA in to manage their online network was seemingly a really smart move.
So, who's surprised to learn this actually works?