In space, no one can hear you save
There will be a lot of frustrated space-trekkers made happy this morning. Developer Housemarque has released Update 2.0 for its brilliant ac-fi adventure Returnal, bringing with it a Photo Mode and finally, a much-requested save function.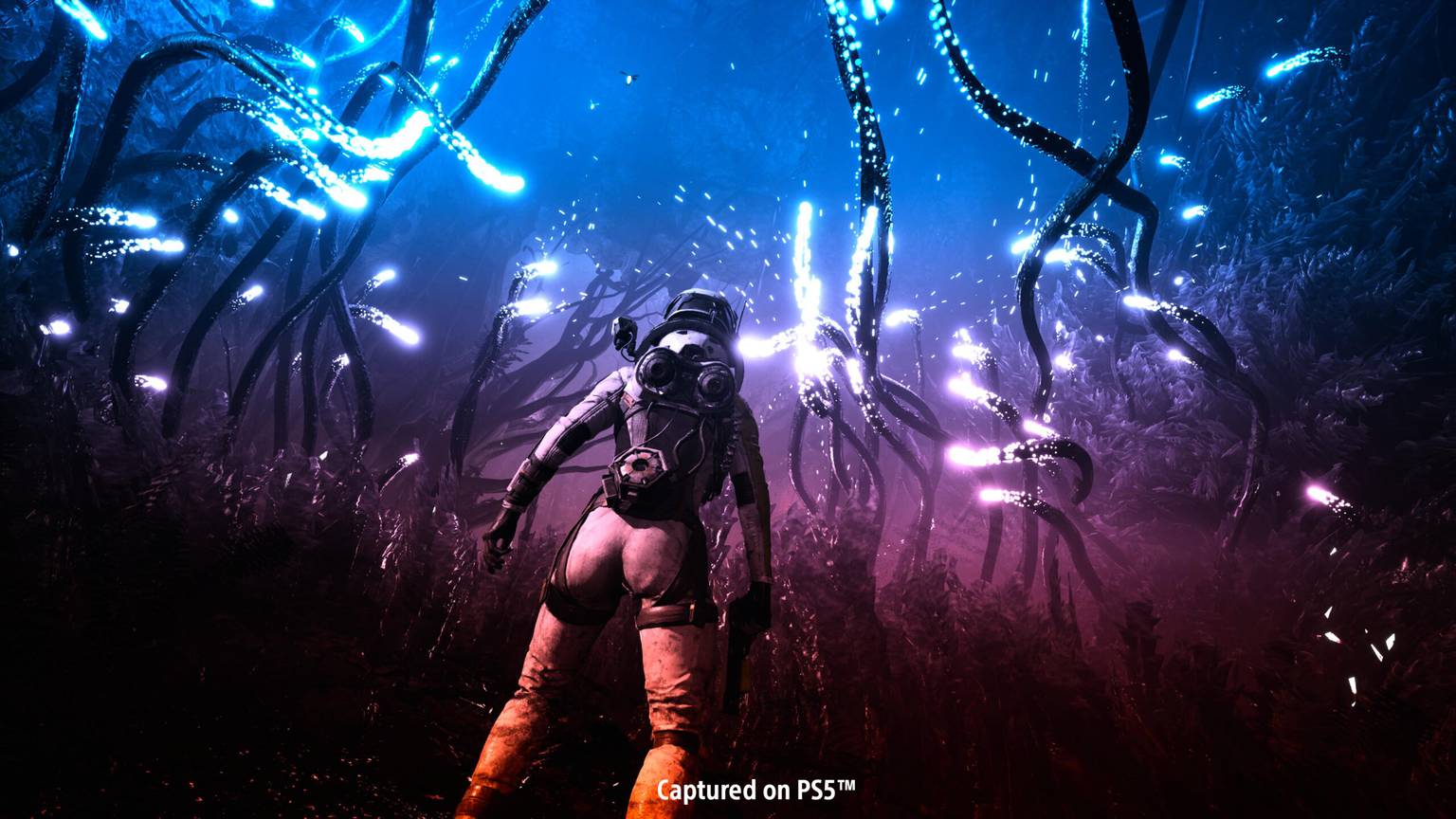 While Returnal prides itself on its adherence to presenting an ass-kicking challenge — pushing the player's endurance as they run 'n' gun their way through Selene Vassos' interstellar nightmare — many players found the inability to suspend or save our hero's run mid-cycle frustrating and ungainly. The new Suspend feature will allow a player to save state their current run, allowing them to exit the game and shut down the console.
This is not a "save game" however, as the suspend point will delete itself upon reactivation. It should also be noticed that suspend points cannot be created during boss battles, (or any combat), cinematics, or first-person sequences. But the new feature will be a relief for many Returnal fans.
In addition, Reurnal 2.0 now features what's becoming a standard feature for many third-person adventures: the Photo Mode. So now, provided you can keep our good lady alive, players can pause the action to capture dazzling and dynamic portraits of Selene, her enemies, and the fantastical vistas of the planet Atropos. Returnal is, in my opinion, one of the best-looking releases this year, with a magnetic and beautiful yet terrifying environment. Savvy shutterbugs can now capture its alien splendor in all of its gooey glory. Good stuff.