Apparently Strippers and blow aren't the only things Strip Club DJs score.
Xbox 360 gamer, StripClubDj hit the 99,684 gamer score mark today making him only 316 achievement points away from hitting the all time high score of 100,000 gamer points.
[Update: StripClubDj when over the 100,000 mark today with new achievements from games like Superman Returns and Small Arms. I really hope this gamer got his score the good old fashioned way — mass hours spent in front of the tv playing games until he destroyed his social life and could no longer survive in the daylight.]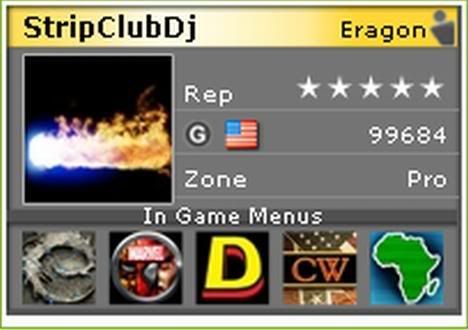 Followed by TheGreyWolf at 93,715 points, StripClubDj hasn't any worries of someone passing him before he hits his mark. Playing games like Eragon and Marvel Ultimate Alliance, StripClubDj hopefully has been a good boy and come by his point honestly with time and effort.

Heck, Microsoft should give a prize or something to this guy if he does hit the mark, because I honestly wonder if there is enough games with enough achievement points to get 100,000 points. He must have played every game for the system and unlocked every achievement to reach this high a score.
I plan to watch this gamer's score and report on him when he hits the big 100,000 mark.
[Via mygamercard.net]