Win one of 15 passes!
So there is this little thing called PAX Australia taking place in Melbourne on Nov. 4 – 6, 2016. Now there also was this awesome cat who worked here named Kyle. Add these two things together and what do you get? I don't know, I suck at math. BUT MOTHER FREAKIN' KYLE IS HOOKING UP 15 PASSES FOR PAX AUSTRALIA BABY! All hail the Kyle (seriously miss your posts man). Now unless you plan on being in Australia/NZ during this time, it goes without saying that this one is for those down under. Do not bother entering and possibly wasting a slot, unless you are there already (or will be there).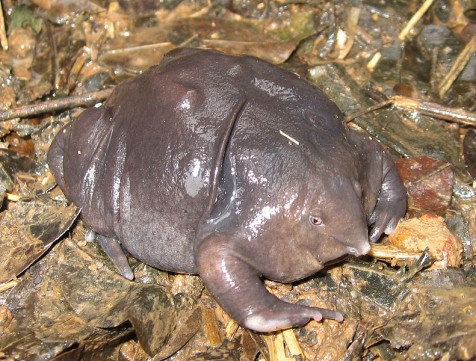 Speaking of entering, how do you do so? Simply post a pic of the weirdest Australian creature you can think of (see that rooting, jelly-like frog monster above), and tell us some fun facts about it (that's a purple burrowing frog, and it's from India. Didn't want to snag a possible entry from y'all). Contest ends 10/9/16 @ 11:59 ACST. Good luck and don't forget to pack your budgie smugglers!
Save
Save
Save
Save