Despite it's high production values, One Punch Man didn't actually have THAT big of a budget. That's friggin' impressive!
All this news about Soul Calibur possibly coming out with a new game got me reminiscing about Titt-- I mean, Taki. #firstbonermemories
Soooo FFXV has now taken more than a week to be delivered from the UK...... Get your shit together post-brexit brits.
What are you getting me for Xmas?
Come one, come all. It's time to bring your saltshakers to the C-Blogs and help me bitch about Dark Souls! #post]Here![/url]
I have a 20-30 page script due tomorrow as well as interviews/footage due Friday. But I just bought The Last Guardian. Please send help
Merry #Lewdsday, my lovelies.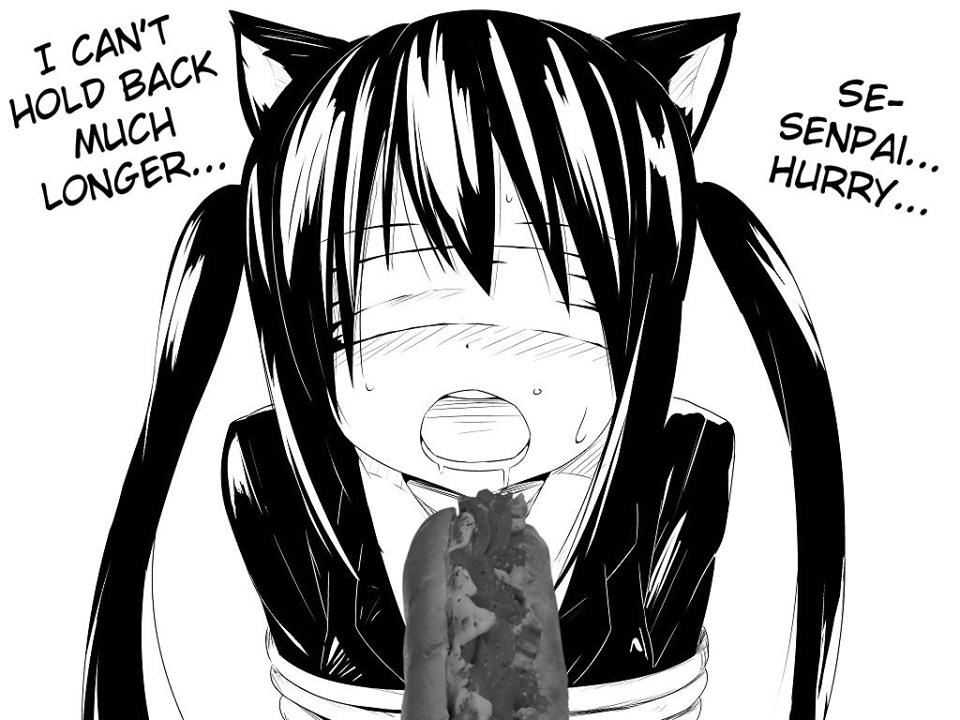 Kinda sad how Westworld went nowhere. All that wasted potential...
Adventures in Divinity #1 - First male orc I saw didn't even look remotely human in its proportions. First female orc looked like a green Beverly Hills housewife fresh out of plastic surgery... with a tail to boot and nary a scrap of clothes on her body.
So I hear The Last Guardians is out. Still only interested in one thing: which one of them dies. No, don't tell me. I'll find out through cultural osmosis within three weeks.
Good job, Kotaku. This was a genuinely good article about a discussion that can be heated and/or divisive. Check out if you have time: http://kotaku.com/animes-fan-service-can-be-a-minefield-1789730580
This video of a man punching a kangaroo has been making the rounds. Just listen to the sound of his fist connecting with the kangaroo. That is what a solid hit sounds like. I want that to be my text notification sound.
Watching Flip Flappers, Holy fuck I was not expecting to love it this much. The format of the show allows for so much creativity and they are making full use of it. Haven't had this much fun with a show since Kill la Kill and Space Dandy.