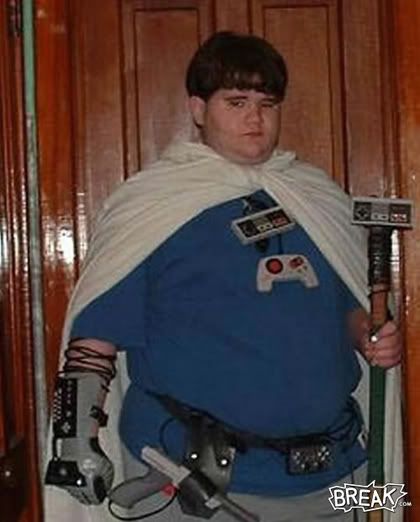 I found this picture on
Break.com
and I couldn't resist.  But the question remains, is this guy a Hardcore Gamer or as I put it, a Mega Ultron Geek?
You are logged out. Login | Sign up
---
Filed under...
#Previews
READER COMMENTS LOADING BELOW...
---
LET'S KEEP THE COMMUNITY GREAT
You're not expected to always agree, but do please keep cool and never make it personal. Report harassment, spam, and hate speech to
our community team
. Also, on the right side of a comment you can flag nasty comments
anonymously
(we ban users dishing
bad karma
). For everything else,
contact us!