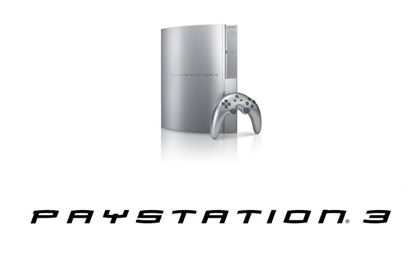 I got some extra time and have been itchin' to post something so I decided to go big. I've been called a hater of the PS3 and even a fanboy of the 360, but this post is straight facts and I'm going to call it like it is. The truth is that I want the PS3 to succeed more than most, though, I believe that it will fail. I recently took a moment to read up on the history of Sony and their video game systems. Now, if you were to do this with other companies you might find the same thing, but for the sake of this article I will only be referring to Sony history. Hit the jump if you have a few minutes :P
The Playstation™
Here on Wikipedia
, you can find plenty of information on Sony's first venture into the video gaming market. Playstation 1 was a huge success that started with a rather frustrating snag. The laser was mounted on plastic rails that wore down eventually and, as Wiki said, caused loading times to increase beyond the patience of players or not work at all. I dealt with this and eventually the door latch wore down requiring me to put a book on top of the door to keep it shut. As you can also see, in 2005 Playstation 1 reached over 100 million units, the first system to do so in all of video game history. This was considered by many to be the mark of video games becoming completely mainstream. Some may also remember the planned SNESCD system that Sony was contracted to make for Nintendo until Nintendo realized that Sony had complete control over software for the new system. Nintendo secretly cancelled the plans and moved to Phillips. This prompted Sony to go ahead and complete the system releasing it as a stand-alone and the rest is history. So basically, you can thank Nintendo for the PS1, PS2 and PS3. ;)
The Playstation™ 2
With such a huge success in the Playstation, Sony had no choice but to create a follow-up system appropriately titled,
Playstation 2
. Once again, there were a few problems with the early systems relating to the laser. This time it was an issue of voltage irregularities directed to the laser and the only fix was to open the system to adjust a cog and void the warranty. Several Class Action lawsuits were filed and Sony opted to repair all broken systems for a fee. Needless to say, people were not happy with this, though the negative efects did not show for quite a while, generally after the warranty expired. Combined with the fact that just a few million systems were shipped between launch in October of 2000 and the end of 2000, many called this a 'sloppy launch.' Even so, PS2s were being sold for over 5 times the MSRP. Since those days of errors past, the Playstation 2 has shipped over 100 million consoles in record time, beating the original Playstation in a little under 4 years time. The PS2 was also the first system to play DVD movies which was a large selling point. Many claimed that the DVD function, if used too often, ruined the laser (enough with lasers already!) and slowed gameplay, though I personally used solely my PS2 for my DVD watching and never saw deterioration in my gameplay. To compete with the XBOX and it's
XBOX Live
service, Sony released a network adapter alongside
SOCOM U.S. Navy Seals
and several other online capable games. Sony also attempted to catch up to Microsoft by releasing a hard drive for the PS2 which sold horribly. No one missed the hard drive option when the slim PS2 released incapable of holding it though including a network adapter built-in.
Playstation™ 3
So here we are
. The future of gaming and the system with the most promises yet from Sony. Originally, it was to launch Novemberish in the main regions; Japan, U.S., U.K. and Australia. Recently, though, Sony announced that the U.K. and Austrailian launches would be postponed until March of 2007. This was attributed to a shortage of Blu-Ray diodes. Sony reported in August that production had not yet begun on the systems which raised more than one eyebrow in the gaming community. Sony also decided to adopt a pricing setup similar to XBOX 360's dual pricing setup of $300 and $400. Sony decided that they offered enough to up the price to between $500 and $600. The $600 system offers many features including a larger hard drive, Wi-Fi, and HDMI support. The $500 system has a smaller hard drive and no HDMI or Wi-Fi support and no announced upgrade options to include them later, should you need them. Sony's overall attitude had been rather high-and-mighty for a couple years until recently with their admittance of not meeting their goals, able only to ship 500,000 systems between the U.S. and Japan. This system is guaranteed to be on EBay the moment they are released
if not sooner
. There are over 20 games listed for launch release and according to an inside source at EB Games, the games will be released a week or two earlier than the system to raise demand. The operating system interface is familiar to all PSP users as it adopts the look and feel of the PSP operating system. This time around Sony will also be ofering an online system similar to XBOX 360 though they claim it will exceed the sucessful
XBOX Live
service in features and ease of use. What it comes down to is not whether or not we will buy the system, but when. Sony's track record is to release a system with bugs and setbacks, like most launches, but we keep buying them. Many people have claimed they will wait a year or so until the bugs and problems have worked themselves out, but if history repeats itself yet again, we will end up paying 5 times the cost ($3000?!?!?!) on EBay. Playstation 3 will succeed, I'm sure, and will sell out on launch day (easily, with a lower number available). In closing, I say, buy it. Now or later, it doesn't matter. What matters is that you get what you pay for and if Sony continues it's trend you will. And don't worry about the Blu-Ray vs. HD-DVD war, even if Blu-Ray isn't the next generation of media, the Playstation 3 will use it to the fullest and make the best games they can make. With the third-party support Sony always gets, games will never be in short supply. Just remember, an early purchase will most likely bring problems and frustrations and replacements will not be readily available. If you can accept that, then you'll be just fine...
You are logged out. Login | Sign up
Filed under...
You're not expected to always agree, but do please keep cool and never make it personal. Report harassment, spam, and hate speech to
. Also, on the right side of a comment you can flag nasty comments
). For everything else,