Watch The Glamazon deliver a Samoan drop to two different woman! At the same time!
This new DLC pack for WWE 2K18 celebrates the illustrious careers of five of Vince McMahon's big sweaty house of hard knock "superstars" of yesteryear! First up, "The Glamazon" herself, Beth Phoenix, who is easily one of the mid to late 2000s best female in-ring workers.

At least that's what WWE would love you to remember her for, not the part where her final run in the WWE ended with losing to AJ Lee, only for RAW Managing Supervisor Vickie Guerrero to come out and restart the match, giving Beth the win, only to then kayfabe fire her afterwards for "poor performance" (since in reality, she gave her notice due to family reasons).
At least it wasn't as bad as the tail end of Lita's run...
Next up, the pack also includes the one and only duo of The Rock 'n' Roll Express -- minus one Jim Cornette -- another person the WWE pretends doesn't exist (as do many internet smarks). But, it's great to see them in video game form since they've pretty much been everywhere else in the land of wrestling (no seriously, go look under "promotions" on their Wikipedia page, it's a mile long).
Lastly, The Hardy Boyz! Easily the highlight of the pack itself. It's no surprise considering they've had a massive career resurgence lately with Matt's brilliant (and insane) broken gimmick, which is also perhaps the sole reason many people will buy this pack, simply so they can create their own broken booking brilliance and dream matches.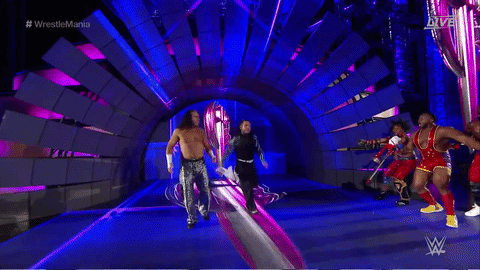 The DLC pack is available now for $9.99 on all available platforms or for those of you who purchased the season pass. Will you be checking it out? Did you even buy WWE 2K18? Personally, maybe if they DELETE the lootboxes in MyCareer mode in the next game, I'll check it out.
WWE 2K18 Enduring Icons DLC Pack now available [WWE]