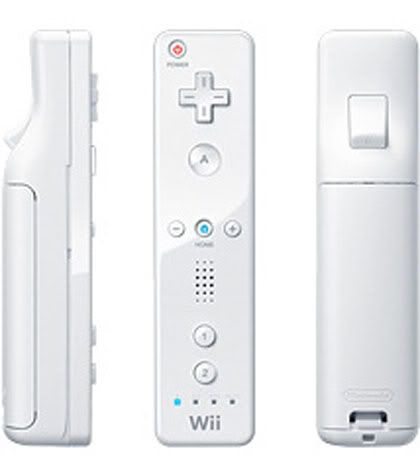 OK, so I wanted to challenge our readers today. Like
Brain Age
... well, not so much... But anyway, the challenge is to guess whether or not the following story is real or fake. I can only ASK you not to google the answer, so please make a guess before you do. The Answer will be posted at the end of the night. :) True or False: My sources reveal to me that the "Wiimote" is now going to have a microphone, store a user phonebook/addressbook and act as a VoIP phone between users even when not playing, hence the constant online capability. Real or Bullshit? Believe it or not... It's real. I got this news tidbit and I must say, it's definitely something that completes the idea in my mind... Check it out
here at Megagames...
They also indicate on this page that Nintendo also secured a page called wiichannel.com. What does this mean? No clue, but I think it's going to be a page where you can track stats and cehck things out, not unlike the ability to check others' Xbox Live profiles including the last games they've played etc.
You are logged out. Login | Sign up
Filed under...
You're not expected to always agree, but do please keep cool and never make it personal. Report harassment, spam, and hate speech to
. Also, on the right side of a comment you can flag nasty comments
). For everything else,