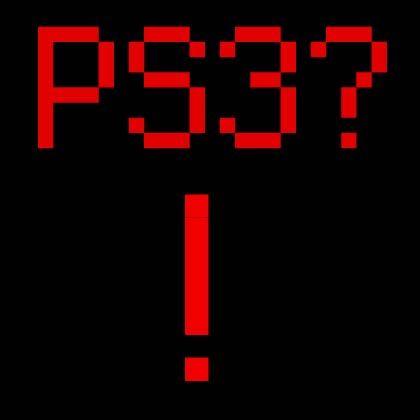 OK, apparently a SCEE PS3 QnA was leaked, either on purpose or on accident.  It matters not.  What matters is the information contained.  I'm a bit too tired to read it all, but
check it out
 over at Megagames and tell us what you think.  What I'm most excited to see is that all games are region free.  The whole 'computer system' deal is like, whatever...  So tell us what you like and don't like about this information.  Does this change how you feel about the system or how it's being distributed?
You are logged out. Login | Sign up
---
Filed under...
READER COMMENTS LOADING BELOW...
---
LET'S KEEP THE COMMUNITY GREAT
You're not expected to always agree, but do please keep cool and never make it personal. Report harassment, spam, and hate speech to
our community team
. Also, on the right side of a comment you can flag nasty comments
anonymously
(we ban users dishing
bad karma
). For everything else,
contact us!