Resident Evil actress to lead the expedition
From the star-studded pages of Hollywood-mag Variety, Constantin Films have announced that the movie of Capcom's suddenly-favourite-franchise Monster Hunter will begin production this September.

Directed by game-movie mogul Paul W.S. Anderson - of Resident Evil and Mortal Kombat fame - the Monster Hunter adaptation will start shooting in Cape Town, South Africa at the year's end, with a budget of around $60 million. Anderson is credited as writer and director, as the idea has been a passion project of his for some years now.

Also on board to star in the film is one of Anderson's regular faces, Milla Jovovich. The Ukrainian star previously played Alice in the Resident Evil series, and is also known for her roles in Luc Besson's sci-fi epic The Fifth Element and vampire flick Ultraviolet.

Monster Hunter goes into production at Constantin Films this September.

Oh, and speaking of Mortal Kombat movies...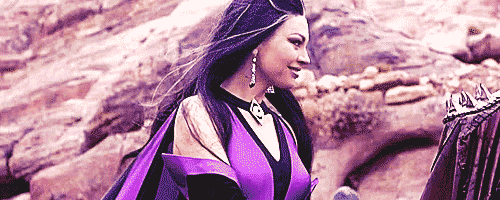 Happy Mother's Day.

Constantin sets September shoot for Monster Hunter [Variety]