Reputation checking made easier
Along with the heavy ammo glitch fix and weapon adjustments, Destiny will get another minor improvement -- the ability to see reputation rank within the pause menu. Previously you had to go to the Tower and manually check each faction to see how you stood.
In terms of content or sidefixes until the heavy ammo glitch patch drops, Bungie has been pretty non-existent. Xur still doesn't sell heavy ammo synths as a temporary fix, Queen's Wrath is nowhere to be found, and neither is the Trials of Osiris.
We're going on a little over a month after Crota Hard Mode dropped and a lot of the "regulars" I play with are either done with it or think it isn't worth the effort. I hope House of Wolves is coming sooner than later.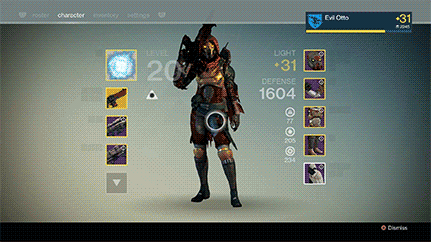 You are logged out. Login | Sign up