[Editor's note: The C Blog recaps are run by a handful of Community members every single night that recap all of the Community Blogs from the day. It's the front page version of The Daily Hotness, basically. They do it for the love of the community and nothing more. Since a lot of birthday blogs have gone up on the Community Blogs today, I wanted to point them out to the people who may have missed it all go down. Also, don't forget all of the Forum loving going on! -- CTZ]
Days like today remind me why I love this community. I want to take a little time to show my appreciation for this lovely Web site. A few years ago, I would have never thought that I could have a job writing in the videogames industry. Then I met this kid named Brian (who most know as NihonTiger). Brian told me that there was this Web site he was writing on and if I wanted to take a chance on the industry, I should try writing there. I put it off for a while, not having much to talk about but then came the fateful evening when I skipped out on work and, bored, decided to write a sh*tty little intro blog.
Now, two-years later, I have this incredible gig, a green robot on my shoulder (permanently), and my job doing reviews over at Negative Gamer. Yes, I know that aside from doing these recaps, I haven't actually posted something here in five goddamn months. I wish I could. But that's not in the cards right now. I will eventually get back to it (god dammit do I miss doing Level-Headed). But enough worrying, it's time to ...

PARTY

MOTHERF*CKERS


*- DISCARDED COUCH SANDWICH WON TODAYS CBLOGS AND ONE INTERNETS FOR THIS POST.

*- The forums terrify me and delight me like nothing else I've ever experienced.

*- One of the best blogs I've ever read: how to re-invent the horror genre of video games utilizing glitches and fourth-wall breaking.

*- power-glove remembers the past, and gat damn it was fun.

*- Sentry gives us a heartwarming blog about the great Destructoid.

*- seventhevening wants you to help out the further success of Yakuza in America by buying Yakuza 3.





Happy Birthday Destructoid and Niero!! - Tactix
Happy Birthday something something something - Krow
Happy Birthday Niero and Destructoid: thanks for letting me hang out. - Ali D
Niero! Destructoid! Happy Birthday! - ZombiePlatypus
Happy BIRTHDAY NIERO!!!!! w/ almost naked Mass Effect Gurl! - Crunshii
Dear Destructoid... HAPPY BIRTHDAY! ...Love, Garison - Garison
HAPPY BIRTHDAY! <3 - mollygos
Happy Birthday Destructoid you beautiful bastard... - BluDesign
Happy Birthday Dtoid - heyricochet
Happy 4th Birthday Destructoid - PenKaizen
Happy Birthday Destructoid! - Daxelman
Wow, 4 Years?! Dr Chronic McNinja
Happy 4th, dtoid - blehman
Don't stand in the damn hallway. Also, Happy Birthday! - Occams electric toothbrush
Destructoid je t'adore. (Happy Birthday!) - Kraid
Feliz Cumpleanos Nero y Destructoid!!! - Knives
Happy Birthday Dtoid - Diverse
Happy Birthday Niero & Destructoid! - Xzyliac
HBDDTOID&NIERO<3 - Monodi
Happy etc. Dtoid! - Beyamor
Happy Birthday Destructoid and Niero! - PsychoSoldier
Happy Birthday Destructoid - Solivagant
Hey, Dtoid, It's your birthday b****! - wanderingpixel
Happy Boifday, Dtoid! - Analoge
Some Cakes and a Poem for Dtoid's Bday - Antwhan
Happy 4th Destructoid - Enkido
Happy 4th, Dtoid! - agius
Feliz Cumpleanos Destructoides! (Also, Niero <3) - Danzflor
A Birthday Toast... - Eaten by a Grue
Happy Birthday, Dtoid! - Sharpless
Dtoid, it's your birthday! Happy birthday, Dtoid! - nekobun
Happy Birthday Destructoid!...and some memories of my experience thus far - Guncannon
Thank you, Destructoid! - Vigilante8
Slobro - Tubatic
"I have returned." - Dr Robo
Remembering 4 years of Dtoid. That one time! - Super Drybones
My Happy Birthday and <3 Dtoid post - ScottyG
Why I Love Destructoid - Gobun
dear destructoid, happy berfday, Love MrKite - Mr Kite
Happy birthday from the Black Yoshi Bridage! - Black Yoshi
Happy Birthday Mr. Destructoid and our community - Zodiac Eclipse
Happy Baby-Spitting-Vagina Day, Dtoid and Niero. - Solgrim




A- Fan communities can be the worst sometimes: jc83 shows us the worst of the worst.

M- Something about sex: Kissing looks real weird on a PS3

P- The second episode of the great Sega Addicts podcast records tonight!




S- Video Games: Bringing People Together Since 1847

C- Stronstad wonders if anyone is in the same position as him: wanting to play games, but unable to due to schoolwork.

I- Everyone, welcome Anna Christina Kraszewski (yup, a girl!!!!) to our lovely internet home!

I- And welcome Pseudo and his very extensive reviewing scales to Destructoid.

I- Also welcome Lekku and his current video game loves to Dtoid!




R- rucraveirinha has more than just a complicated name, he's got a review for Cryostasis.

R- randombullseye gives us a great review of Yakuza 3

T- turdismiller is some sort of chicken due to Bad Company 2.

T- Beezy603 apparently just got GOW3, and it's pretty good.

T- obeliskofaxum tells us about his love/hate relationship with JRPGs

T- Wow, someone knows how to rationally respond to a Sterling review. Great job Studakris!




M- OCRemix do it once again with a wonderful Donkey Kong Country 2 remix album!




L- Something about some fat dude.

L- lol wut




F- facepalm.jpg

F- Seriously, listen to the people in your comments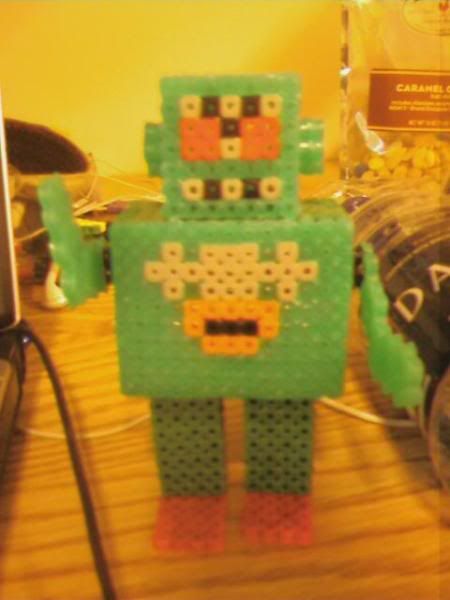 (Pendelton21)

FPoTD
You are logged out. Login | Sign up
ONE OF US WAS FRONT-PAGED! HOW THIS WORKS:
This story was submitted via our
Community Blogs
, and ultimately made it to the home page! Anybody can get on the homepage of Dtoid when you piss excellence. Want in? Write a longform blog with photos and senpai may notice you (our
community committee
picks the promos). It happens all the time: read more
promoted stories
Filed under...
You're not expected to always agree, but do please keep cool and never make it personal. Report harassment, spam, and hate speech to
. Also, on the right side of a comment you can flag nasty comments
). For everything else,