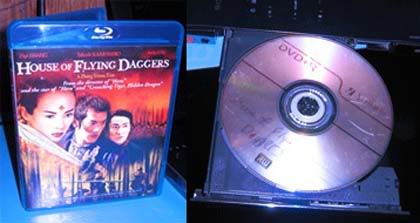 According to
Gearlog
, Sony seems to have faked the use of a Blu-Ray disc at a VAIO party. Sony was supposed to be showing a demonstration of their Blu-Ray function on a Sony VAIO. It was discovered that they were actually using a DVD-R disc and couldn't even get a blank copy of their own Blu-Ray discs! Is this evidence that PS3 won't be available in time and be pushed back again? Will we even get real Blu-Ray technology in our $600 time killer? This does not bode well for Sony fanboys...
You are logged out. Login | Sign up
---
Filed under...
#PS3
READER COMMENTS LOADING BELOW...
---
LET'S KEEP THE COMMUNITY GREAT
You're not expected to always agree, but do please keep cool and never make it personal. Report harassment, spam, and hate speech to
our community team
. Also, on the right side of a comment you can flag nasty comments
anonymously
(we ban users dishing
bad karma
). For everything else,
contact us!