LONG BLOG
If you aren't sure what a "Let's Play" is I'll explain. Basically you'll watch the video of me playing a fucking video game and talking. It's entertainment for those people who are lonely and craving human contact.

In this LP I'm doing Hitman: Blood Money, which is one of my favorite games of all time. Not only am I playing it, but I'm doing it on professional difficulty (which is the hardest setting) and getting Silent Assassin rank on every level, all accidents too.

If you're interested take a look, you can find the rest of them on my YouTube page. Lemme know what you think.


---
About youkilledmyguy
one of us since 8:30 AM on 10.23.2007
Twitter = @GlockNRollin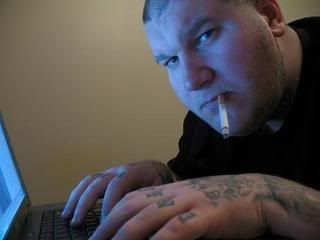 I'm an amatuer sociologist. What that means is that I study groups of people, learn their ways, their customs, and their traditions. I then use this information to make fun of them.