When I was a kid I remember a lot of things, watching turbo teen, playing my handheld [url]defender game[/url] for weeks on end- trading 2600 games with the neighbor- but one thing I don't remember is seeing or buying these video game character "rub n' play transfers", but they are here and unopened so I have scanned them for you to all enjoy.
DONKEY KONG
pretty nifty, though I wonder why there are 2 different marios and princess peaches, and not one that looks like the video game and one that looks more realistic, it's more like 2 drawings by 2 different artists.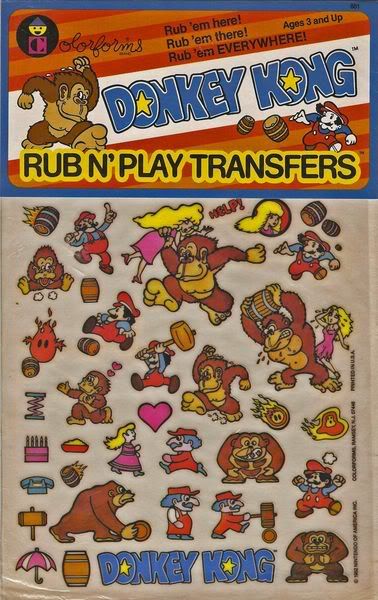 FROGGER
I have always wondered why frogger is carrying a briefcase, but the real question is- why are frogs driving the cars and trucks? You would think that if the frogs were smart enough to be the ones actually driving they would have made a crosswalk, also on the back "screen" to rub your transfers onto there are already things on the screen- not so cool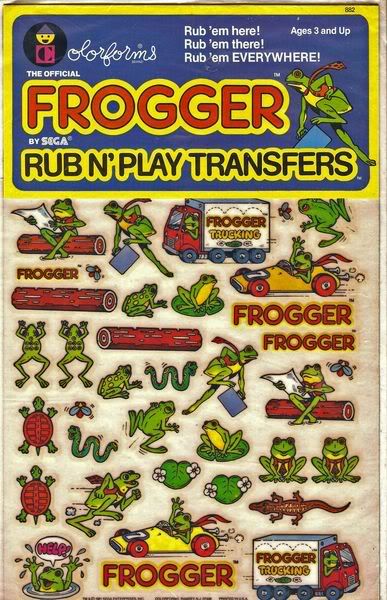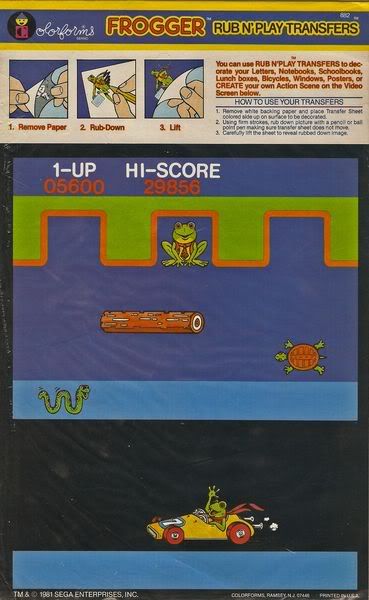 ROBOTRON 2084
this is my personal favorite if for no other reason than the vacant stares of the pupil-less family
though yet again there are already characters on the "screen" provided on the back to use- and not ony characters but robotron guy himself.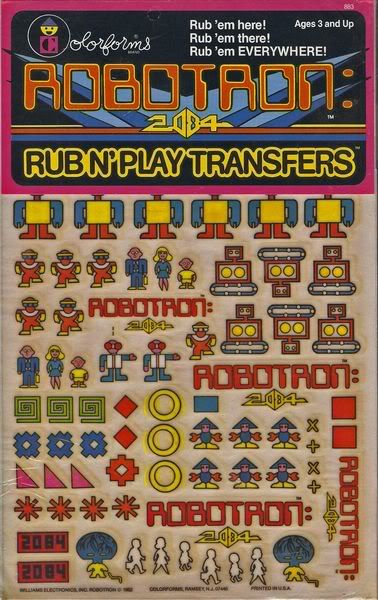 well that is about that, but in closing I will say this- when I find more crap around the houe I will slap it on a scanner.