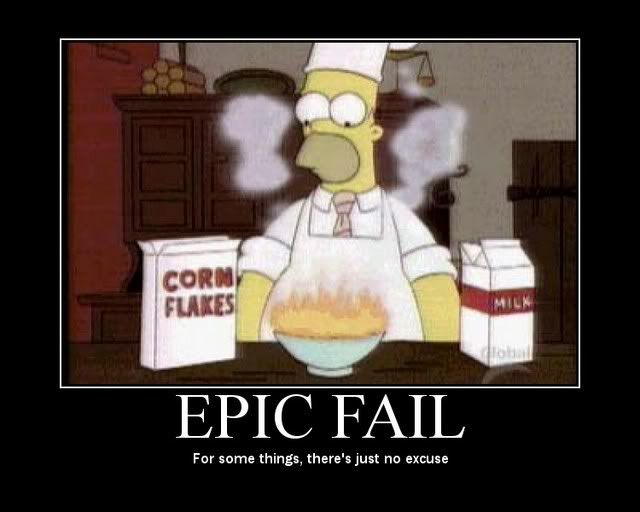 What's this shit about video games being for the hardcore? Video games are for geeks and losers who like to jack-off at pictures of fourteen years olds on 4chan. I work out at the gym everyday for six hours, try finding a fatty gamer who even knows what a gym is. I have a mega hot girl friend who sucks my cock whenever I tell her too. Her mom and sister are really hot too, sometimes we have a foursome while my buddy Dave video tapes us and puts it on my website. Yeah, I got my own website, I post pics of myself flexing for all the ladies out there. I mean come on who plays fucking video games? Killzone and Gears of War (not that I know what those are) aren't half as badass as me without my shirt on. Nothing beats my-modda-focking biceps, bitches!
Whoever says video games are artistic, fun, and promote socializing is a fucking idiot. I've gotten so much pussy that I could open a shelter for cats. I'm surprised my huge, sixteen inch penis hasn't fallen off yet from all the tail I score at the clubs every night. I'm like Tom Cruise, except I'm not gay, and I'm a better actor. Also, one time I got an offer to play in the NFL on any team I wanted, but I couldn't do it because I was already planning on being the first man on mars. I'm gonna punch a motherfucking Martian, man!
Blows your cock off doesn't it? I love my bros by the way. Not in a faggy, rainbow lover kind of way, I mean even if I was gay, and I'm totally not, I could probably score the hottest guy in the world. I'd get so much ass very night, then I... well... uh... anyway, the 360, PS3, Wii, and Atari are all stupid. If you want to be as awesome as me some day, forget it, but you might be able to get close if you work hard enough. I wouldn't know about any of that though, I'm fucking rich, and I can hire bitches to do hard work for me.So, ee ya, I've got to go lift weights, hang with the guys, solve world hunger y punching it in the face, and pleasure my girlfriend. "I'M THE MOTHERFUCKING BEST YEAAAAH!!!!"
---
LOOK WHO CAME:
wanderingpixel
CelicaCrazed 1
Jackson Starburst 1
LawofThermalDynamics 1
Pudge Controls the Weather 1
Enkido 1
PlayHangman 1
themanclubber 1
yourultrasuperior1102 1
the guy with the hat 1
Mayiplay 1
Trebz 1
Nic128 1
wanderingpixel 1
Elsa 1
Sentry 1
Kraid 1