I've posted an article worth reading in the comments attached to this post if you're super worried about the current pandemic. Please continue practicing good hygiene and stay safe. Love to you all <3.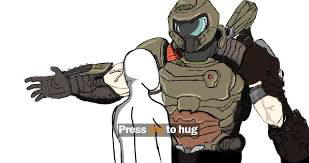 ---
About vxxy
one of us since 1:29 PM on 11.22.2010
I'm a robot who likes videogames. Action, adventure, point and click adventure, platformers, puzzle games, VNs, arcadey stuff, indie stuff, J&WRPGs. All sorts of games.
Some of my favorites include:
Persona 3/4 (Golden), Paper Mario 1-3, Super Mario RPG, Mario and Luigi 1 and 3, the Metal Gear Solid series, Spelunky, Ace Attorney series, Zero Escape series, Dying Light, Bayonetta, FFIV/VI/VII/IX/XV, Tetris, Pacman Championship Edition DX+, Valkyria Chronicles Remastered, and many others.
^ Made for me by Dangus Taargus