I play games. Lots and lots of games. I am usually on xbox live every day when im not at work. When im not on Live im lurking on here. I've been here probably since the beginning of the site and didnt really realize it till just recently. I play lots of rpg's. Currently trying to finish many of my Atlus rpgs for PS2. If anyone would like to Coop games or play multiplayer on Live send me a friend request. Currently with the influx of female gamers on Dtoid im wondering if anyone would like to join my Live list. No one reads these side blogs usually so Im going to continue to rant on. Or maybe im not.
Oh Yeah Tokyo Beatdown for DS looks badass also
Phantasy Star Zero Online for DS also looks cool.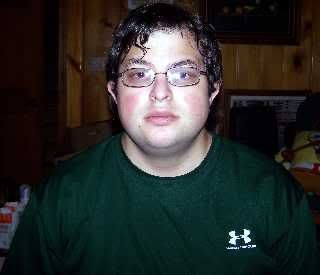 Completed Games list for 2009:(the ones I can remember so far at least)
Time Hollow DS
H.A.W.X. Xbox 360
Resident Evil 5 xbox 360
House of the Dead Overkill Wii
Tokyo Beat Down DS
Retro Game Challenge DS
F.E.A.R. 2 Xbox 360
The godfather II xbox 360
Wanted: Weapons Of Fate Xbox 360
Destroy All Humans: Path of the Furon Xbox 360
Infamous PS3
Prototype Xbox 360
Fight Night round 4 xbox 360
Monsters vs aliens Xbox 360
Unbound Saga PSP