Wow, this is by far the biggest sale I've ever seen on Nintendo first party games. Kirby is the only one I don't have... damn, I need to get off the internet for the rest of the year. I wasn't expecting to get an Xbox, and went way overboard on sales.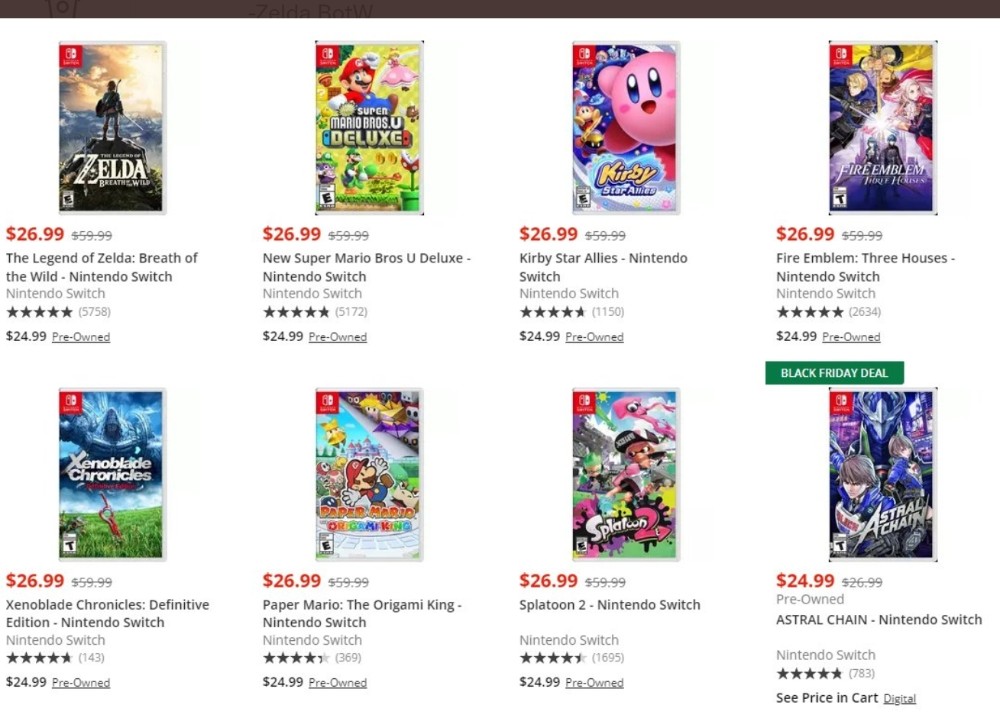 ---
About streetmagik3
one of us since 8:38 PM on 04.16.2018
-World record holder in spork stacking--12, don't even try to beat that.
-I never work out, because I already have buns of steel.
-Inventor of the "triple u". It's kinda like the double u (w), but with a wbluuuuurggggk sound.
-I like games!! Platinum, Nintendo, old school Treasure, etc.
-uh, that's it. That is every single thing about me.