My names Allyse Jenkins, im 22 years old, ive been making cool charms, key chains,necklaces,earrings, rings, and much much more out of polymer clay for a LONG LONG time now.. close to 10 years.
My husband loves this site, and has constantly told me i should post a blog on here because the stuff i make might be of interest to other gamers.... so i finally broke and here i am.
Some items for sale now, if interested in an item/s but they are not listed, simply message me and i will make and put up on ETSY.com just for you.
http://www.etsy.com/shop/spaztazm
if youd like to make an order you can do so through the ETSY.com, its a safe way to buy items.
a few pics of Some items i make and sell... sorry if the images are to large.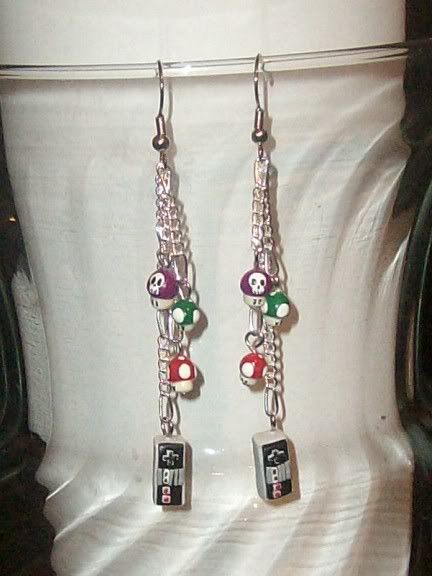 More items can be seen at any of the following links
http://s37.photobucket.com/albums/e68/spaztazm/
http://spaztazm.deviantart.com/gallery/
---
LOOK WHO CAME:
spaztazm
DaedHead8 1
shadowsinthenyte 1