Well, I could use a new PC rig, mine is over four years old, thus it becoming obsolete. My speakers are broken, the one with the dent is the only one with sound coming out, but it has ruined all sound for my PC games. I have to play all my PC games with the sound off, otherwise it becomes annoying with random spikes in sound effects.
The specs are:
Dell XPS
Intel Pentium 4 CPU 3.20 GHz
1.00 GB of RAM
288 GB memory
20' LCD Monitor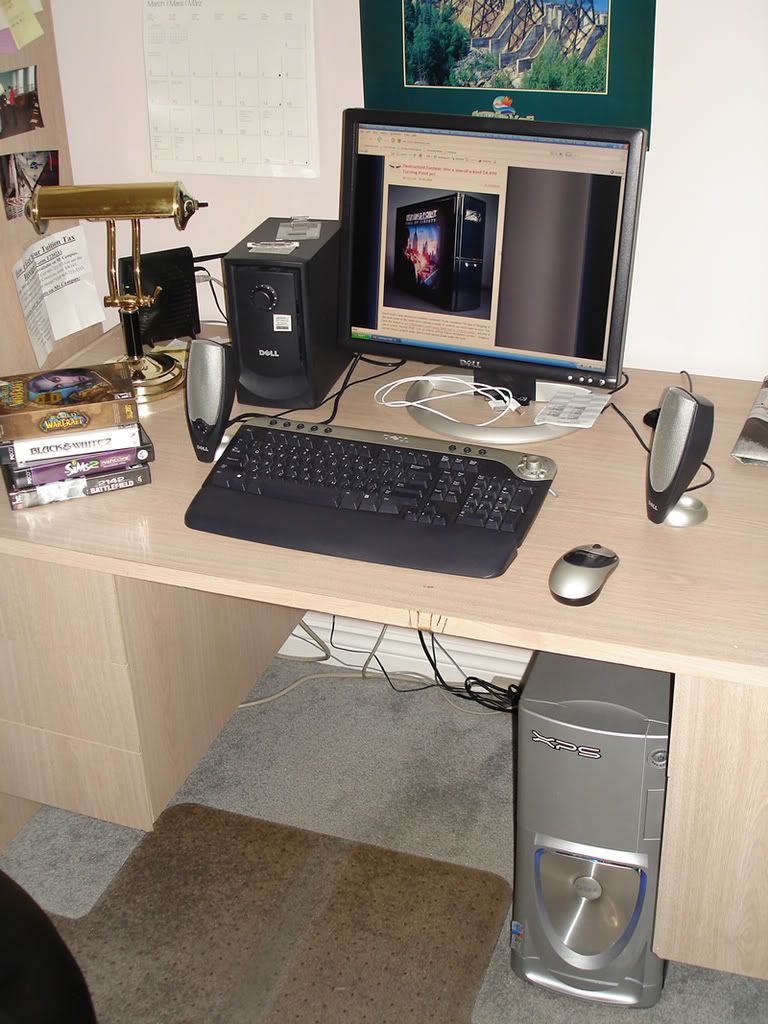 So thats the setup.
This is the broken speaker, with the dent so this one emits some sound. The other one doesn't.
When I first got it, it was gorgeous, fastest internet I ever experienced, smoothest game play (Sims 2 was all I had for it back then) and she booted up and sounded like a dream. But alas as time has passed, she dwindles. Heck, World of Warcraft doesn't even work that well on her now. At times, when shutting down a game, it will read an internal video error and just freeze now, making me scared to play games altogether on my PC.
Thanks for checking it out!