BlazBlue:Continuum Shift has gone gold in japan, due out on the first next month while the rest of us grind our fingernails to nubs waiting for it over here on the 27th. While we've been waiting there's been a trickle of news regarding DLC coming out around August.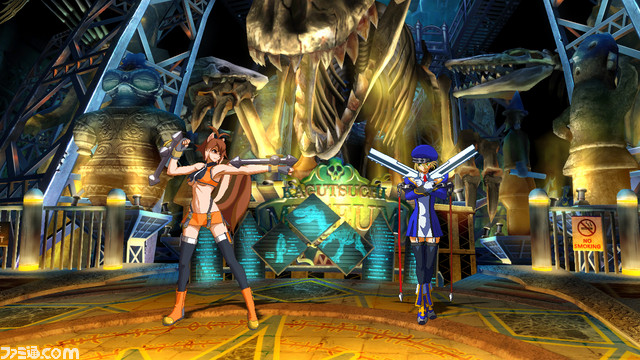 Mokoto and Nu (v-12) are arriving as DLC characters. I'm interested in seeing the super ninja squirrel girl in action, but I'm baffled as to why they are tossing Nu back into the game since Lambda is so much better and less annoying vs ragna. Another piece of DLC is system narration by part of the cast, can you imagine Noel, Ragna, or Jin saying "The wheel of fate is turning!"
Also, someone released a video that shows off the challenge mode. Challenge mode lets you learn some useful combos for all the characters.
Damn, July can't come soon enough!
---
LOOK WHO CAME:
s0lesurviv0r
JACK of No Trades 1
Batthink 1
Daxelman 1
Bulkmailer 1
FalconReaper 1