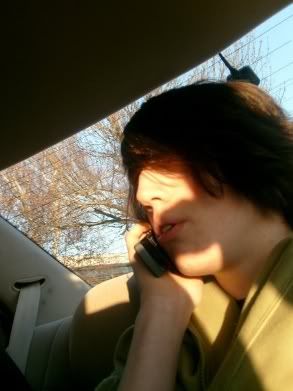 I'm Nick. Most of the time online, I go by Phantomile, a reference to my favorite game from my childhood.
A reference that no one will get, but I don't care.
I'm 21, I'm from Connecticut, and I currently play games on PS2, DS, PSP, and Wii.
My favorite childhood classic is Ninja Gaiden II (NES). It was one of the first games I ever played and continues to give me a huge nostalgia rush every time I play it.
Twitter:
Sevenisyellow
Youtube:
Zero10999
Front Page Articles:
I Suck at Games: And That's the Way I Like It
I, the Author: A First-Hand Account of a Katamari Victim
Currently Playing:
Hatsune Miku: Project DIVA
Shin Megami Tensei: Strange Journey
Breath of Fire 3 (PSP)
Pokemon Soul Silver
The Misadventures of P.B. Winterbottom
Looking Forward To:
Metroid: Other M
Super Mario Galaxy 2
Persona 3 Portable
Kingdom Hearts: Birth By Sleep
Recently Completed:
Braid (for the seventh time)
Touhou 8: Imperishable Night
Prototype
The Longest Journey
Kingdom Hearts: 358/2 Days
Here's a picture that Manic Maverick drew for me which is amazing: