Hey, all. I just realized it's been a while since I showed off some Perler pieces I've been working on/finished. Since I love showing off my work, here's the best of what I've done recently:
This I did for a contest on the Bead Sprite Forum, where we had to take a game character and place them in another game. So, we get Ulala in Final Fantasy 3.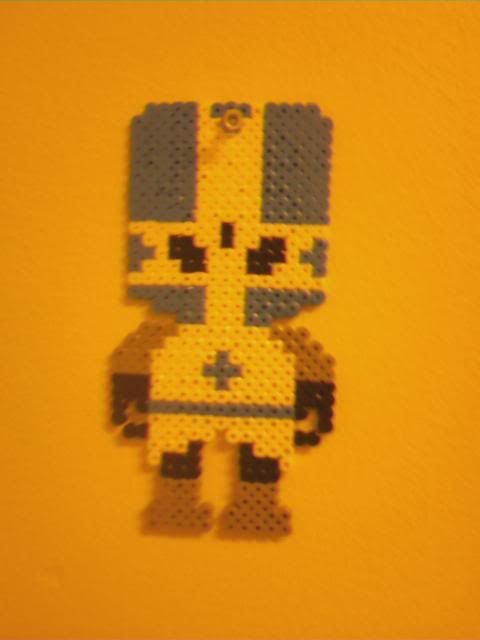 Sorry for the crappy quality. This is my handmade sprite of the blue Castle Crasher knight. Not bad, considering I didn't have any real sprite to work off of.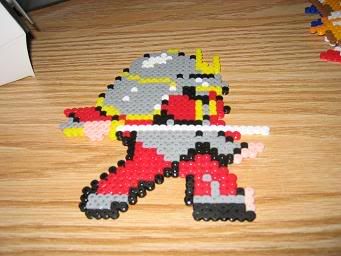 This is Red Stealth, from Kid Chameleon, my favorite under-rated platformer.
Probably my favorite piece I've done, this is the amazing, iconic Les Claypool, as seen from the opening sequence of South Park (he wrote the theme and a bunch of other music for the show).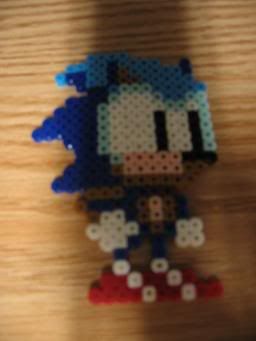 Chibi Tails and Sonic I made for my sister's birthday.
Zoidberg. Awesome.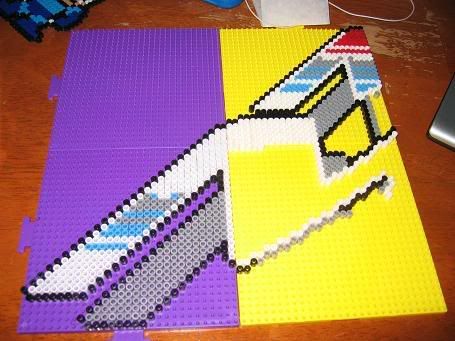 This is the begining of my next gigantic piece, the lettering from the title screen of Mega Man:

This is the biggest piece I've worked on to date, so it might be a while until you see it finished. While I'm doing this, I'm also gonna make every boss from Mega Man 7, due to the 8-bit remake that has easy-to-work-with sprites.
SHAMELESS PLUG:
I hope you like my work. As always, if you'd like a piece commissioned, just PM me, or check out my Etsy store (the link is in the upper-right hand of my blog), where I have pieces avaiable, and an e-mail where you can reach me for commissions.