Name: Peter
Home State: New York
Currently Residing In: Utah
Birthday: October 13th, 1985 (I'll always secretly consider the NES to have been a five-day late birthday present to me from Nintendo.)
Degree: Communication (with a writing emphasis)
I'm a Mass Communication/Journalism graduate from the University of Utah, which I'm starting to question, since it was a tough field to get into even before the economy went down the toilet. I love writing; Not only do I consider it my passion, but I also believe it's an invaluable skill for this socially-connected age in which we live. Writing about video games brings me more joy than I can even describe in words, which is saying a lot, considering.
As far as video games go, I've been a gamer since I was two years old. I try to play whatever interests me, despite what other people think of those games. I suppose I consider myself to be "obsessed" with gaming, but not in the sense that all I want to do is beat games. I'm fascinated with the industry as a whole, and in some way, shape or form, I'd love to be a part of it professionally someday.
CURRENT FAVORITES:
Fatal Frame Series (PS2, Xbox, Wii, 3DS)
Shin Megami Tensei: Persona 3 FES (PS2)
Metroid Prime Trilogy (Wii)
Dead Space (PS3, Xbox 360, PC)
Uncharted 2: Among Thieves (PS3)
Zelda Series (Various Nintendo Platforms)
Journey (PS3)
Dishonored (PS3, Xbox 360, PC)
Metal Gear Solid Series (Everything)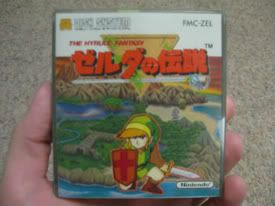 My most prized gaming-related possession: A factory-sealed copy of the original Famicom Disk System Zeruda no Densetsu (The Legend of Zelda).
Mario and I were tight back in the day, yo.
I've had a few articles promoted on the front page... Check them out if you want. (Thanks, Hamza! :D)
Good Idea, Bad Idea
The Start of the Affair
Expanded Universes
Other Worlds Than These
I Suck At Games
Love/Hate
Digital Distribution
Xbox LIVE Gamertag and PSN ID: FireCrow1013
Steam: drm_free