If you get the whole "introduccio" thing, you buy books, just like me!
So yeah, i figure i'll introduce myself so when people read my comments their not just like "omg who is this fukin middle skooler, lol fuck yeah lol".
Well, I'm not in middle school.
I'm currently in college if you must know.
I started gaming back on that magical NES, i think duck hunt was probably the first game i ever played, but i was an avid fan of captain planet for the nes...
I then moved into a sega neighborhood, where the kid next door to me would import these fuckin crazy ass japanese beat em up games for the genesis and honestly, i was pretty disturbed.
I used to play a lot of mortal kombat when i was younger, as i was a child in the 90's so MK was the shit.
Ummmm mk2 for the snes, don't even talk to me if i pick sub-zero.
Now i mainly play pc games, 360 games when i absolutely HAVE to. Yeah, i'll probably buy me a ps3 when mgs4 drops, because i love me some kojima...
My favorite games include:
And i decided to present this in a format which i find common in the c-blogs
HALF LIFE 2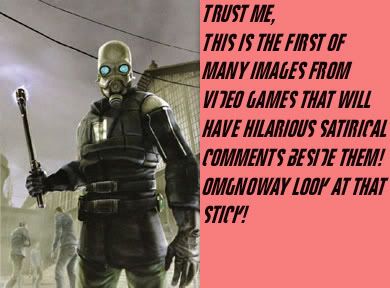 Yeah i know, look at that guy...
SILENT HILL 2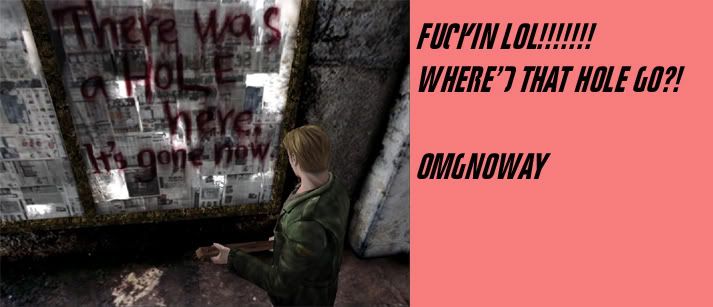 I pick em easy, you know...
RESIDENT EVIL 2?!?!!??! yes...

yeah and i totally played it on the n64.BUT WAIT...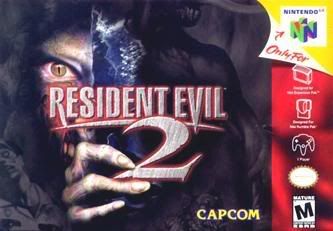 apparently it was only for the n64...
anyways other stuff...
I like movies a lot, favorite genres would have to be sci-fi, sky-fi, science fiction and i dunno, japanese movies from the late 80's that only involve two characters screaming each others names. (If you don't own the alien quadrilogy, you are not allowed to talk about movies to me, and yeah, you'll probably have to provide photographic evidence.)
I like music, mostly all kinds but bands/artists that i like a whole bunch include Nine inch nails, Massive attack, Clint Mansell, John Murphy, Akira Yamaoka (seriously, no game has had sound design that even gets close to silent hill) and i dunno, lets throw in some coheed and cambria.
i don't know what else to tell ya, feel free to ask.