I just got home from work where i found the latest issue of Swedish game mag "Gamereactor"!
And fanboys prepare, for in it is the first printed review (that i know) of Dead Rising: Chop Til You Drop...
The score?
,,,
7/10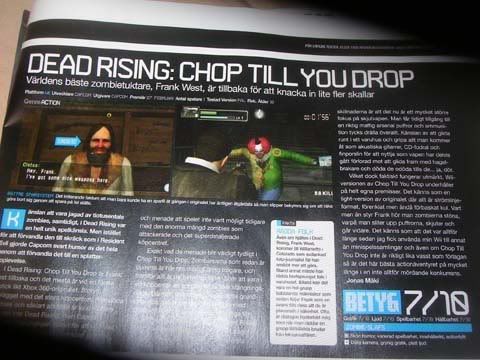 Bear in mind, this MIGHT just be one of those smudged print-errors we all
know of
It's a short review, the bullet points being
1; The zombies are even stupider than in the 360-version (if that's possible..).
2; The new gameplay-mechanic is much more dependent on firearms that melee. Combining this
with the fact that zombies are far fewer the game relies more on just running around gunning down
zombies with shotguns, making for a much more "relaxed" gameplay than the 360-version.
3; The only real negatives being the camera, sound and graphics
But seriously, i's probably a 1.
Yep. Defenitly 1.
Wii sucks confirmed!
Bonus Jeff Lynne pic included for great justice
[size=12]