So I've played the game for about 5 hours. Just bathing in awesomeness. I like the game so far and I think it's great. I'm happy that I bought a ps3 for this game, but I don't know if a ps3 game will ever match this game. It scares me even, cause if this is the game that defines the ps3 then I need more. Well im gonna need more.
Just playing the first part shows me how this game has a beast of a replay value. So many ways to kill or sneak. And thats the point. YOU choose what YOU do to advance. You can just avoid all. Kill all. Or even help militia's fight pmc's. Or you can mix it up, its all good.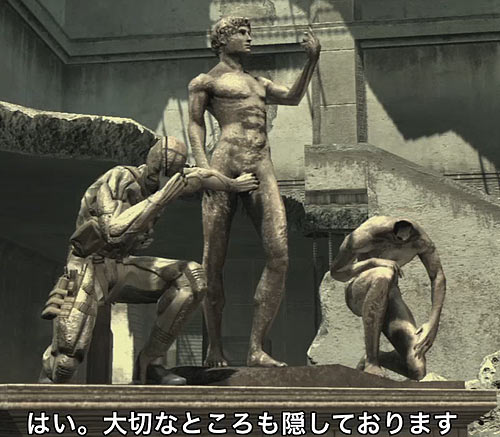 Mgs used to depend on a place where you can roam. Now you are on an adventure, and it feels so epic. The game is even split in to stages, and every time you complete a stage you get points for how ace you are. These points you can use to buy weapons ammo. Or extensions. And that is what makes the game so great, it is an allround game. It takes tactical espionage action and uses every word to its fullest. You can just do a rambo. Or you can do a snake. It makes the game deeper than you would think. The cutscenes are great and are pretty funny. The graphics are great. The sound is good. I seriously didn't think the game could feel good to me, a die hard mgs fan. But it is blowing me away.
The controls have been perfected. Cqc is easy to execute and fun to do. The octocamo, is a great addition. And the enemys make you go "wow" everyrime a new one comes on.
Now let me play more. Ciaosssu