So I love Little Big Planet. The game makes me giddy like a little school girl and is one of those few games that actually didn't dissapoint me with huge hype. I'm looking at you Brawl... No, I think LBP really lived up to it, and I love it. And then came Ghostbusters. I love this game. It makes me equally giddy. And then I thought, what if there was a Ghostbusters Sackboy? So I began to sketch it at work.
Got this far...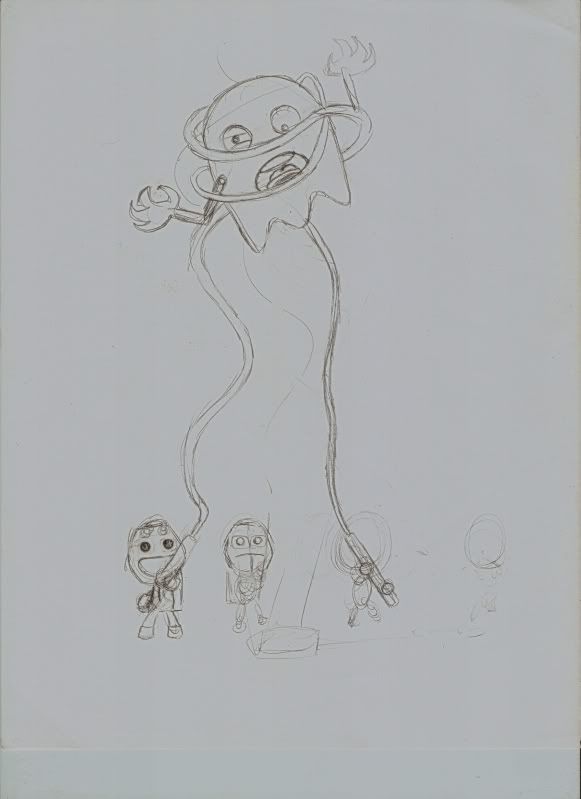 Then I stopped. Well, recent news of POSSIBLE Ghostbuster LBP content than inspired me to finish it. Though it is only a pencil sketch. Maybe I will color it when I find my pen tool for my Bamboo.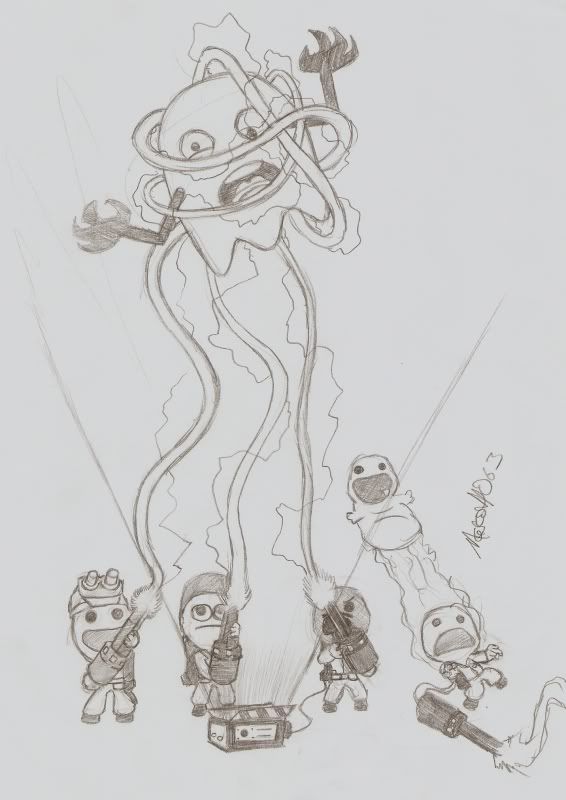 Think you could guess who is who? >_>
It's amazing what having references can help you acomplish. Even if the proton blasters aren't perfect.
Hell, maybe one day my LBP art will get me a crown, cause my level making skills are only sub par. THough I doubt I would use the crown, so I imagine it won't matter much none. But I really enjoy doing LBP Work. I even did this one up... at work...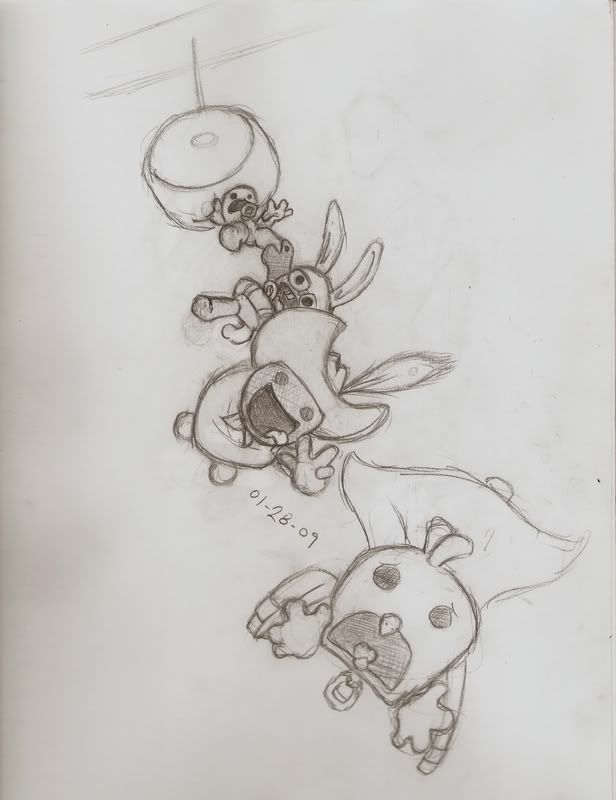 I thought to myself, what if I start doing other peoples sackboys for one big project. I tried it once, but no one was able to help me. You know, if anyone is interested, post a picture of your main sackboy and I might be able to get my big project done. Also post your PSN name. When (or if) the project gets finished (hopefully this one will be colored) I will post it on my deviant art account, along with all the PSN names. It's my destructoid screen name.
mascot1063.deviantart.com
Hope to see what your sackboy looks like :D