so over the weekend I went and ran the console room of JMU's MADICON. That was pretty
ok. According to various con-goers, it was the best in years (along with the LAN room which
my bros ran).
but this is the thing.
picture this guy:
playing this game: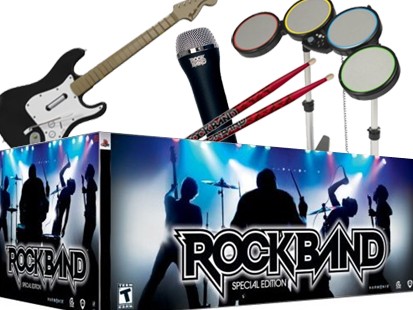 for 15 hours over a 2 day weekend. The other half of the weekend was spent playing SSBB
in japanese because, of course, one dude had a hacked Wii.
I mean, it was cool, minus the fact I spent zero time playing, and the full time helping other
people play with only one guy to help me, which was my bro that drove 3 hours up there
with me. So we were bored a lot.
Still, it was cool seeing people EXCITED about playing games together. Smash Bros was
seriously taken up THE WHOLE TIME, and the only reason Rock Band went off was for the
Halo and GH3 tournaments, and when some dickhole decided to pick up one of the 360's
WHILE THE GAME WAS STILL IN THERE AND SPINNING.
fuckface. Glad it wasn't my game, cause that shit got scratched to hell. We had to explain
to the guy who donated it what happened, and he was totally cool BUT STILL.
So, all in all, running a Con Console Room gets an A+, except for the fact we had to remind
dudes to wear this Old Spice when playing games all weekend and being generally, you
know, geeks.
cause it was sponsored by the James Madison Science Fiction/ Fantasy Guild.
Guild.
seriously.