Just a quick one.
Today is hot! It's only 5.30 now but it's still hot as chop down here. Getting a lift home from work I couldn't even stick my head out the window it was that boiling.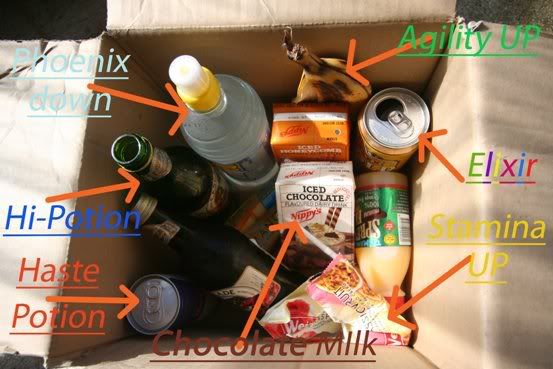 My best odds were to stock up when I got into town so, really this is just a short one to let you all see into the secret world of what I eat & drink on really hot days. – To be fair, it only reached a top of 30.1C but that still didn't stop me sweating like a dog.
But now I'm cooling down slowly, I also chucked on the Final Fantasy X soundtrack to mellow out to for the rest of the afternoon.
I also have, as if by coincidence, FF Tactics Advance next to me too which I might play later.
That's it. Have a good one all. Hope your day wasn't as sweltering as mine.