It appears Brittany Murphy, 32, has died this morning. Her death raises interesting questions: was it drugs? was it MURDER? and, most importantly, who the fuck is Brittany Murphy? Well, Wikipedia tells me she was the voice of Luanne Platter on King of the Hill, and she was in Just Married (which sucked), Uptown Girls (which sucked), and Riding In Cars With Boys (which was about riding in cars with boys, so it probably sucked). So, I guess we didn't really lose much acting-wise, but now I'm going to feel guilty about masturbating to her because that would make me a necrophiliac. Is it still ok to masturbate to Luanne?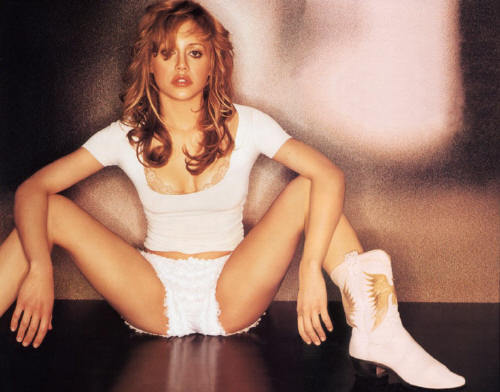 This was the classiest picture of her I could find
As my friend Michelle put it: "yeah i haven't seen anything this girl was in but she was young so i feel bad"