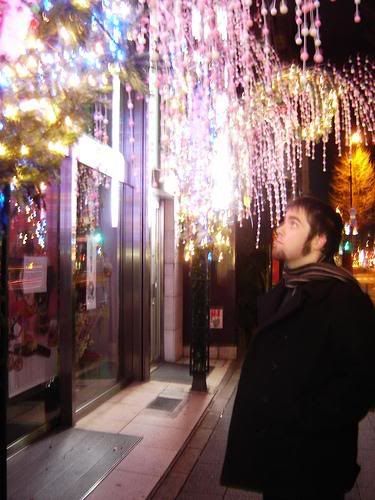 iiii
iiiiiiiii
iiiiiiiiiiiiiiii
i made stairs.
it's weird to me when people call other people their screen names or user names in real life. so just call me conor.
and not only am i not proficient at photoshop, i don't even have a copy!
i enjoy (not) sleeping, playing bass guitar, not looking directly into people's eyes, orange chicken, and making non-pornographic short films.
Short films that I actually made! Woah!
AIM:
iwontusemyname4
Myspace is for the cool ones.
so...video games. amirite?
i guess you can call me an "art-fag" or "plot-fucker" or whatever the term is, because i enjoy games with a robust and (mostly) rewarding single player campaign. (that, and most of my friends play some multiplayer games i don't like, so i'm sort of in a pickle here.) i also like odd quirky titles and some rhythm games (like elite beat agents and parappa and so forth. not so much guitar hero anymore...)
i'm not tied down to any particular console, but if it has a metal gear solid game, a resident evil game, or a sonic game (yes...that sonic) then i'd most certainly RSVP. i'm also a fan of katamari, phoenix wright, metroid prime, sam & max, psychonauts, killer 7 and earthbound. although on occasion, i've been known to pop in teenage mutant ninja turtles IV and mortal kombat 3, just for kicks.
favorites:
picking a favorite is like picking your children. it mostly comes down to which one is the sexiest.