Can't believe I missed out on this development from Itagaki's Facebook. I'd be absolutely stoked to see him make another game, despite its numerous blatant shortcomings I still had a blast with Devil's Third.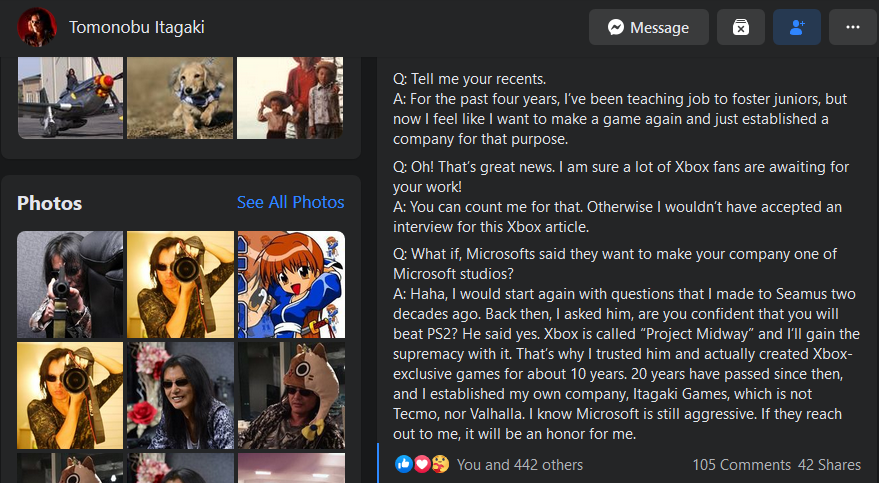 - One game done, now onto the next.
---
About humantofu
one of us since 6:22 PM on 10.22.2020
NEET in mind and spirit.