ATCHUNG ATCHUNG According to a Polygon article, P.T will not work on PS5, nor can you transfer it back to PS4. If you're planning on getting one, please don't try to transfer it!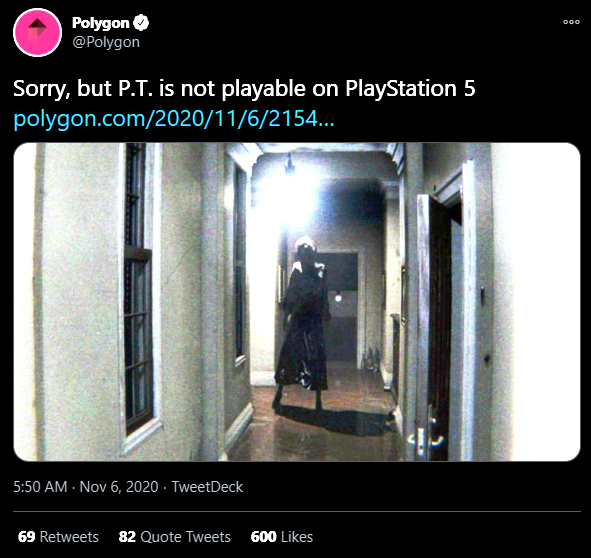 - One game done, now onto the next.
---
About humantofu
one of us since 6:22 PM on 10.22.2020
NEET in mind and spirit.