*days may or may not be concurrent
Yay back after a 2 week delay, was gonna post this up earlier but with e3 going on, thought it might be good to take a break so this doesn't get lost in the shuffle. Anyway 4 games left so lets get straight into the next game in this celebration of all things Game Boy. There is no debating how huge Pokemon was when it came out, well I guess it still is huge but whatever. Pokemon Blue & Red where awesome games but they were just the start of the gaming legacy the series would forge. As much as I enjoyed Blue as soon as I heard about the next game in the series all my attention turned to it. As far as I'm concerned Blue was just the entrée this game was the main course.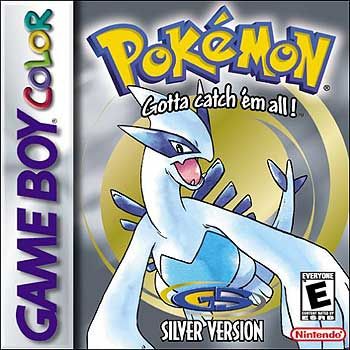 I think there was only one Game Boy game that I was looking forward to more then Silver (and I'll get to that game soon enough *wink wink*), I just couldn't wait to get my hands on it. I think this was the first game I played on a ROM, which was great and despite the fact it was all in Japanese and I got stuck after the 2nd gym, cause after the gym some guy is trying to give you an egg and you needed to clear up a slot to take it. So I gave up on that and I waited for the game to come out, one thing that has stuck with me though since playing that ROM is my love of Furret. I dunno what it is about the thing, I know its not the best Pokemon in the world, but I just love the damn thing, looks soo awesome.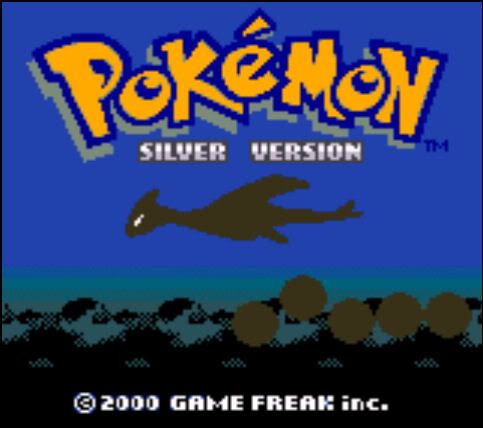 I waited out the next few months for the game to come out with much anticipation. Read every article in NMS and N64 Gamer (the other big Nintendo Magazine in Australia at the time) and finished up Pokemon Blue (all 151 yay). The game finally came out in September 1999 (BEFORE THE USA BITCHES :P), picked the thing up day one and dived back into the world of Pokemon once more. As I had picked a grass starter in Blue, I wanted to chose something different, so I went with Cyndaquil only for the reason of Totodile looked stupid (I'm a very fickle gamer) & honestly a fire mouse is way more awesome then a little Crocodile. Playing the game was weird the first few times. I meant the game looked just like Blue (albeit in colour now) but everything was different, even the direction in which you headed. In Blue you head North and then went East, but in Silver it was West and then South. It was like a bizzaro world. You saw things that you knew but they were wrong and not where they were meant to be.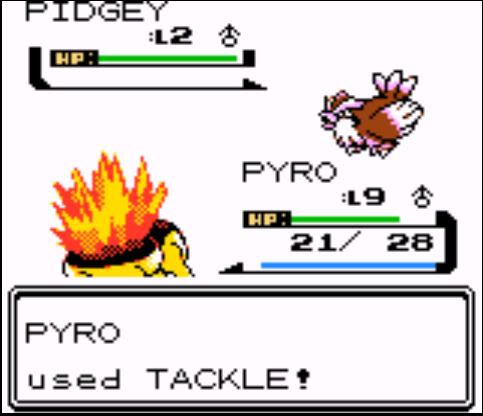 Its amazing just how much more game they managed to fit in the cart as well, not only did they have another 100 Pokemon in there, but the game also let you play through all of the original Kanto region. I just couldn't believe it when I found that out, just visiting all the old places from the previous game was cool. Seeing all the changes that had happened since then was great. Its something no Pokemon game has really done since then and thats feel like a direct sequel to the previous. Each game just feels like a new game and not really tied with the previous adventure at all. Its no biggie at the end of the day but its just a nice touch and something I would love to see them do again one day. Add to that the colour which just made the world soo much better looking. Yes the graphics weren't really that much different from the first but just the addition of colour made it oh so much more stunning to look at. Also amazing were all the new Pokemon, another 100 little beasties to get my hands on and play around with. Yes some of them sucked (Dunsparse anyone?) but there are Pokemon from Silver I still use to this day like Kingdra, Bellossom, Furrett and Cyndaquil.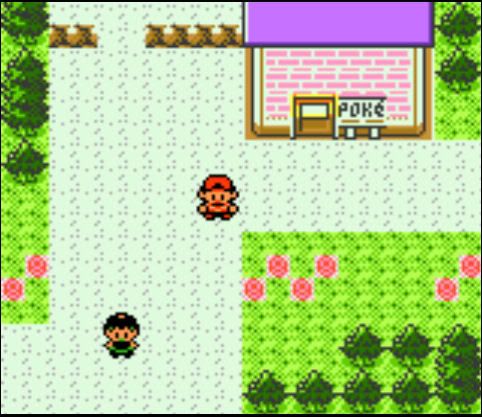 Gold & Silver wasn't just more of the same however they also added a lot more to the series, most importantly would have to be the ability to breed new Pokemon. Its not something that I really looked into much until the DS games, but this single new feature really brought a new level of strategy for the hardcore Pokemon guys. Now we were in full control of our Pokemons, we could breed to perfect beast for battle with the right traits and stats. Other things new to the series with Silver/Gold was the Day Night cycle which while I like the idea of it, did make it a pain to catch those day time Pokemon while I was at school/working. 2 more Pokemon types were added in Steel and Dark in a move that was most likely done to level the playing field against Psychic type Pokemon. A few more Pokeball types were thrown into the mix which well may not have been the most revolutionary thing to be added to the series was a nice addition. Also Shiny Pokemon made their debut in the game, and while barring the Red Gyarados it took up until Diamond for me to actually catch a Shiny it was still something else for the collector-maniacs out there to hunt for.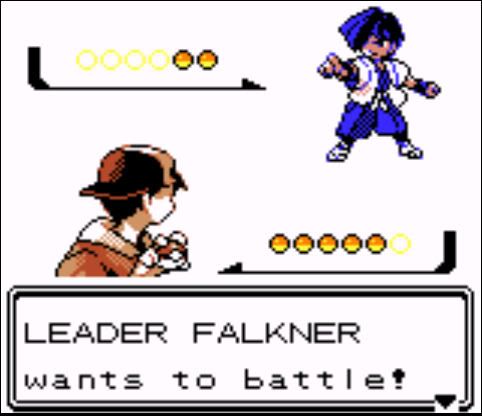 Heres the sad part of the story though, I really liked this game and up until the recent DS games it was my fav game in the Pokemon series, it is also my least played main game in the series after the advance games. I don't know why I didn't play the hell out of this like I did with Blue. I think it may have come down to the fact I didn't really have anyone to play it against and Pokemon is very much a game about playing with others. Also I was getting older and was in my brief PC gaming era, I was coming up to the dark times of my handheld gaming life. I must have sold my Game Boy Color or lost it somewhere along the way and didn't really get back into handheld gaming until the GBA came out. It wasn't due to lack of good games I just think I was growing up and felt I needed to move onto other things. Pokemon Silver is an amazing game and easily the height of the Game Boy Pokemon games. Hopefully when Soul Silver comes out for the DS I can give it the treatment I should of given Silver back in the day, speaking of which I really can't wait to get my hands on, should be awesome.