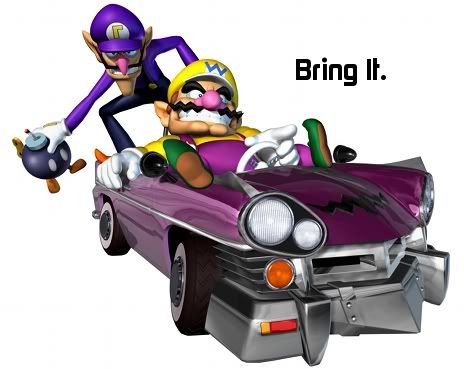 For anyone who thinks that Mario Kart is all about good clean family fun, you've obviously never Karted with us. We're a bit scattered, but there will still be some waggling going on tonight. I've tried to be really nice all week, but once Kart starts up that will all get thrown out the window. Come one out and throw down with us for as long as your ears can take it.
Ryu89 (might be?) hosting Brawl
Brawl Code: 0817-3428-3165
Skype: Ryuh89
Time: 11pm EST
You'll find more of us here:
Mario Kart:
Digtastik Kart Kode: 2020 0092 3270
Craineum Kart Kode: 3738 0140 6156
Bomberman:
Digtastik: 4167 7948 3525
Craineum Code: 0044 6227 4344
Medal of Honor Heroes 2:
Nicknames: craineum, digtastik
Skype: digtastik
Time: 10pm EST
It's on.