E3 IS COMING! And you know what that means? BASELESS SPECULATION FOR UNANNOUNCED GAMES THAT NO ONE PROMISED YOU BUT YOU STILL FEEL BETRAYED WHEN THEY DON'T GET ANNOUNCED!
But seriously, every year I get excited to see what the big devs/publishers bring to the E3 banquet table. I always hope to see some familiar faces and even some new ones. Even if some of the games won't come out this year - or next year (cough) Final Fantasy VII Remake (unconvincing cough) - I still get excited to see the games get announced. Because of that, I've decided to make a few "wish lists" for E3 2017. One for each conference/Direct. First up, is...
Sony:
Sony has the easiest job here for me. I already have a PS4, so there's no need to sell me on one. But that doesn't mean they're out of the woods yet. I've heard rumor that a Vita successor may be on the way (probably Sony's response to the Switch's early success). I love my Vita, and would gladly accept an updated version (provided actual first-party support and cheaper memory cards). Here are just a few games I'm hoping to see from Sony at E3 this year.
New Ratchet and Clank - Ratchet & Clank 2016 was a great game. Not perfect, but still highly enjoyable. It proved that the formula is still good and the series still viable. So of course, I'd gladly take more. Whether it follows R&C 2016 and takes the form of a re-imagining of Going Commando or whether it's a continuation from Into the Nexus doesn't matter to me. I just want more.
New Sly Cooper - I love the Sly Cooper series. And with the movies (supposedly) coming soon, I hope Sony does for it what they did for Ratchet & Clank. A movie tie-in game, that re-imagines the first game (and is actually good). The first Sly game has not aged well, so it could use a remake, and as long as they're doing a movie, they might as well take advantage of the opportunity.
New Jak & Daxter - Seeing a trend yet? Yeah I have a soft spot for mascot platformers. Out of these three, Jak is my least favorite. Mostly due to the second and third games. They're not bad, they just aren't anywhere as enjoyable for me as the first. Still I'd like a new game, whether a remake/reboot or Jak 4, I'd like to see a new entry from the series. I just hope it's closer in tone and gameplay to the first game than the last two.
inFamous 4 - The first inFamous was a fun game that really surprised me. inFamous 2 was one of my favorite games on the PS3, and overall a great game. Second Son was…good. Gameplay wise it blew the previous games out of the water, but it had some…issues. Regardless, I'd love to see a new game in the series. At the very least.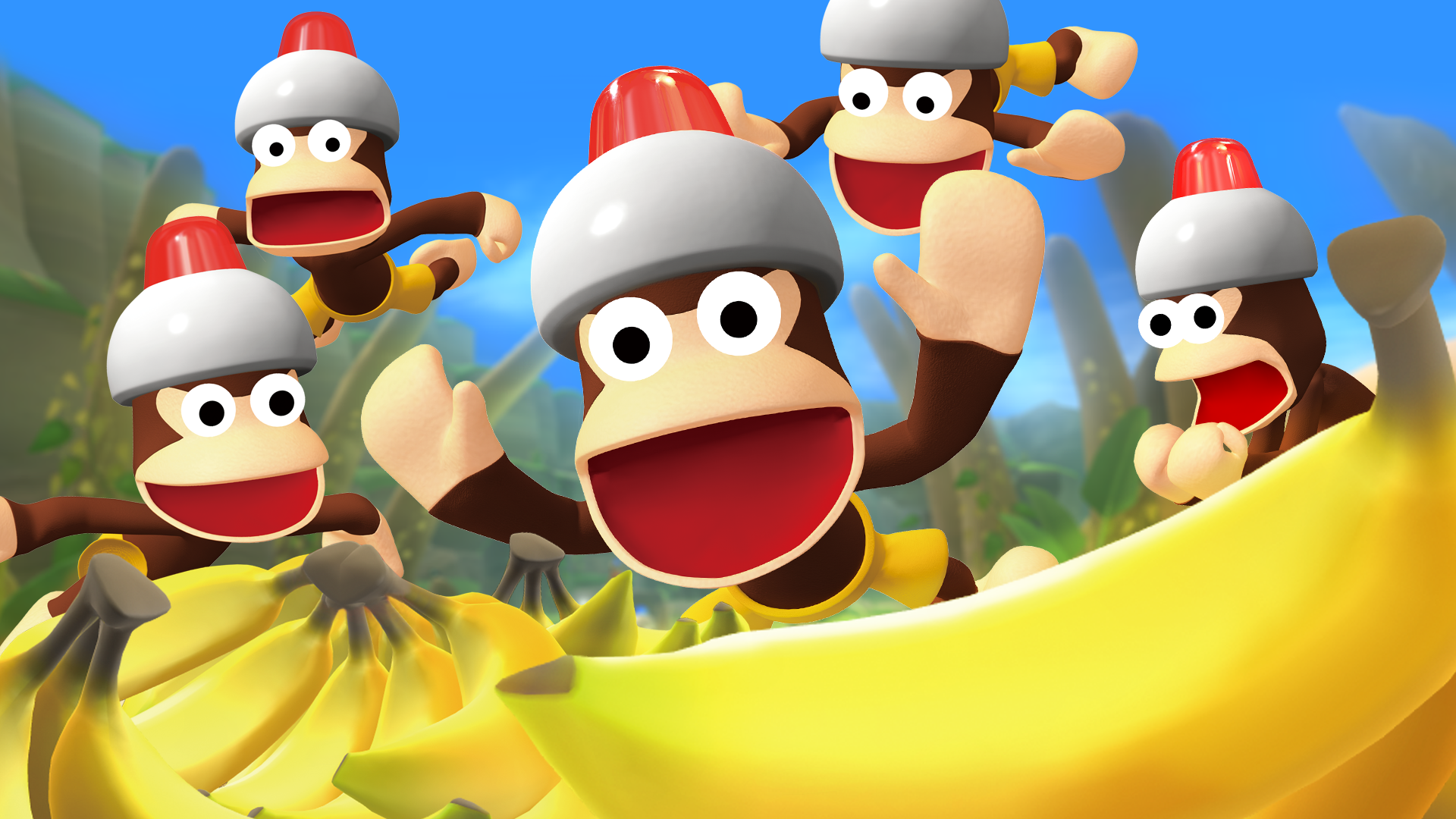 New Ape Escape - The old games are fun, but control-wise they've aged like milk. A new game with buttery smooth controls would be amazing. Not much else to say, I just hope Sony announces a new one.
As for already announced games I'm looking forward to seeing more of at E3:
God of War - It's funny to me that I'm excited for this, as there was a time where I was vehemently against a new God of War starring Kratos. But the reveal at E3 2016 definitely changed my mind. Now I'm eagerly awaiting the new game in the series. The game seems to be going in an interesting, new direction both gameplay-wise and narratively. I hope to see more of this game I once hoped would never exist.
The Last of Us Part 2 - Speaking of game sequels I didn't want, when this game was initially announced, I was against it. I still kind of am. The first game ended so well, and the story was complete. Making another game still feels more like Naughty Dog just trying to make money. I know, I know, of all developers, you'd think I'd trust ND not to be like that, but no. Still, I've decided to give the game a chance. There's no reason to hate it before it's even released. I'll reserve judgment for now, and I hope that if we see more of it at E3, it'll change my mind.
Detroit: Become Human - I know Beyond: Two Souls was disappointing. But I liked Heavy Rain (even though it has some major, major flaws). I want to believe this game will be good. Hopefully this E3 gives me some more evidence that it will be.
Horizon: Zero Dawn - Now the game's already out (and I loved it) and a sequel is definitely not coming soon, but there's so supposed to be some expansion-like DLC coming. I hope we get a chance to see it at E3 this year, or at least get some details about it. I really want an excuse to boot the game back up.
Insomniac's Spider-Man - This was one of the biggest surprises for me from Sony last year. Spider-Man is one of my favorite superheroes, with some of my favorite villains in his rogues gallery. And Insomniac are pretty good developers when they aren't taking advice from twelve year olds. (cough) Fuse (cough). So I'm hoping to see more of this game this year.
So that's my E3 2017 Sony "Wish List". If any of these are present at E3, I'll be a happy camper. I look forward to whatever Sony is bringing, since they nailed it last year. Hopefully they do the same this year.
- Thank You For Reading, And Remember: Hot Dogs are Sandwiches. #TeamSandwich
---
---
LOOK WHO CAME:
dephoenix
Wes Tacos 29
Gajknight 19
Boxman214 15
Nathan D 12
CelicaCrazed 9
Uber Mashu 8
siddartha85 7
the navi is a lie 3
Dango 1
Elsa 1