Some of you may remember my other tv that I posted in my
obligatory "my setup" post.
Anyway, yesterday after buying an RCA (720p) tv for $898 I found out that it didn't display enough colors when I hooked up the ps3 via HDMI. It was horrible, it separated any gradients into tiger stripes. So I did what every good walmart shopper does, I took it back to exchange it for the Vizio. The TV rep. told me about a 1080p Vizio that wasn't on the display floor, which was only $998. So I bought it.
Anyway, this is a picture of my OLD tv.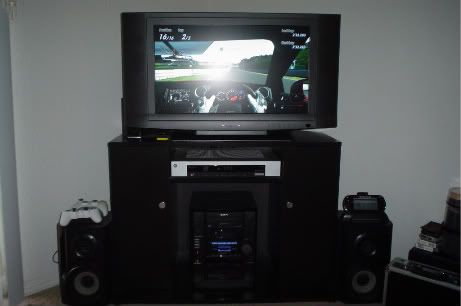 And my new, Vizio 42" 1080p LCD.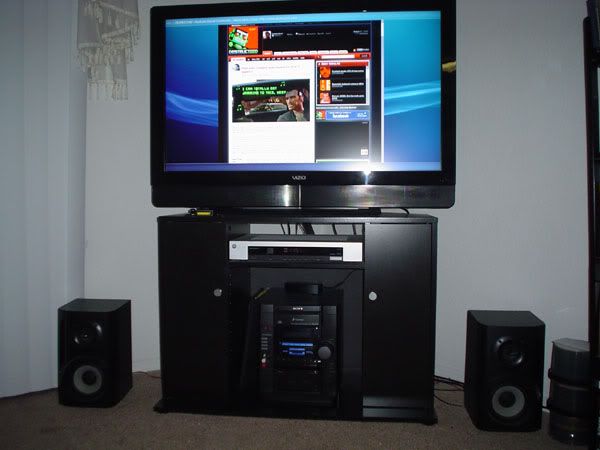 So I'm going to enjoy my night with GTAIV.