This is something I have noticed for a while but with the recent release of BlazBlue and more specifically, the character Hakumen in it I felt compelled to share this with my fellow D-toiders.
THE PROTOTYPE ARMOR AND THE GUY FROM DARK SECTOR ARE THE EXACT SAME GODDAMN THING!
Prototype Armor
Dark Sector Guy
Now that just looks like blatant copying, these next two look similar but at least slightly different.
Hakumen from BlazBlue (Hair!?! This one is probably the furthest stretch actually, I think the resemblance is mainly in the faceless mask like in the above two.)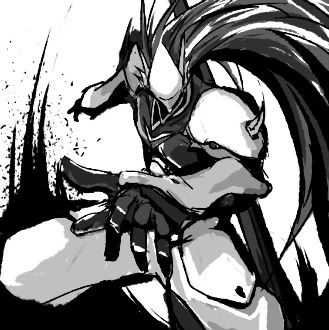 Herald of Xotli from Age of Conan (Mainly a difference in the head, it has dranei-like tentacles)
I just thought that this was an odd thing that four characters, all from separate games all look extremely similar, and I was just wondering if anyone else here at Destructoid had noticed odd phenomenon. I don't have a problem with this sort of design being used so much because honestly, its pretty cool looking. I think the aesthetic aim of this look is to have a fully streamlined metal body; like armor but smooth and not nearly as heavy or bulky, thus giving you the feeling of protection without sacrificing much mobility.
also dark sector was underrated