It seems that everybody does this lately, so why not me?
and without further ado.......
BEHOLD!!!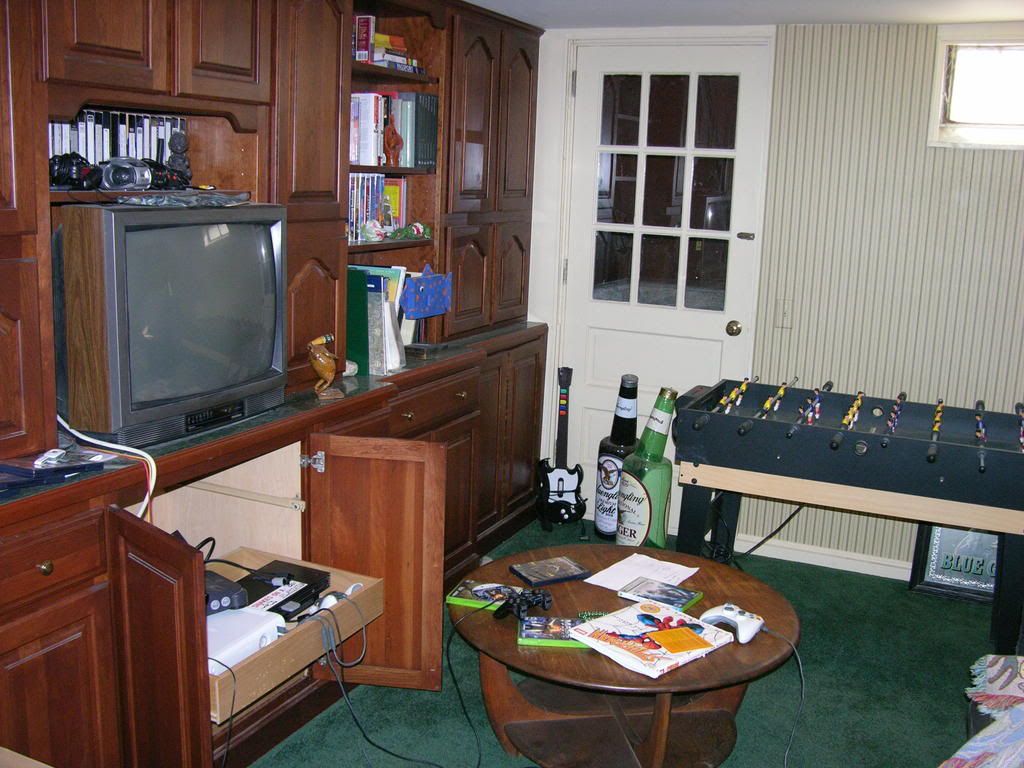 Yes, those are giant beer bottles in the background. Nothing really out of the ordinary here, except those cabinets. I bet none of you have cabinets that epic!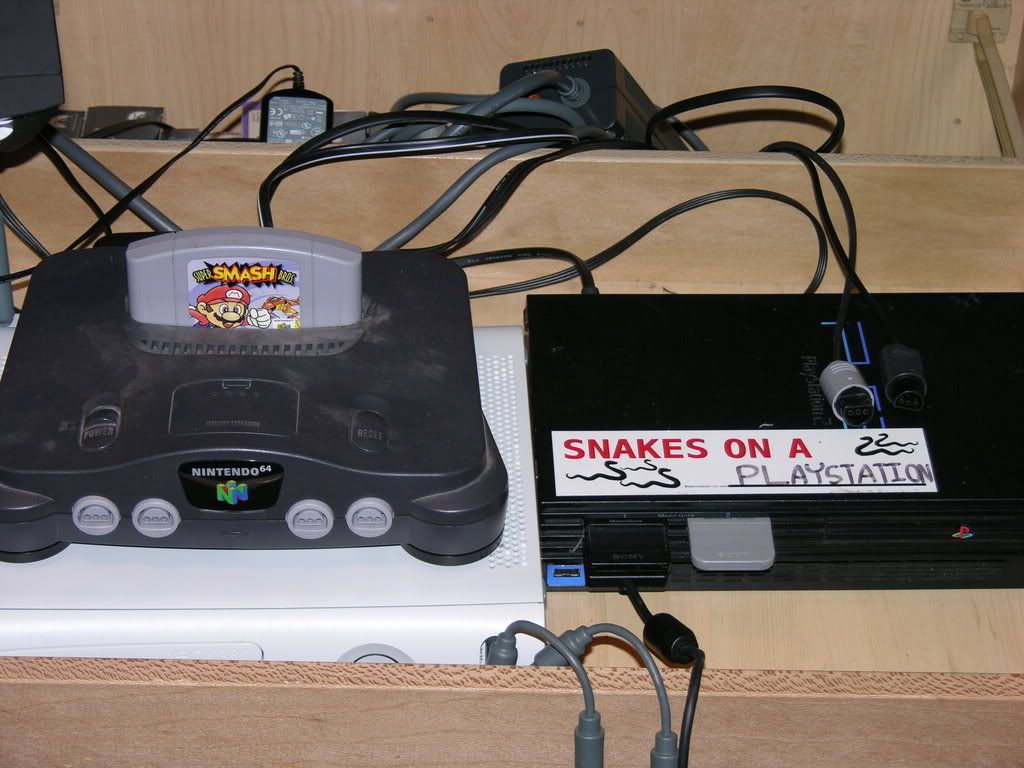 In addition to the systems above, I also have an SNES, Sega Genesis, WII, and Cleicovision. They aren't here however because the SNES is packed away due to the fact that it needs a new power cord, The Sega Genesis doesn't work on this TV, and the WII belongs to my brother. The Cleicovision is somewhere although it belongs in the trash because it's broken. I just haven't had the heart to throw it away:(
How did I get that Cleicovision anyway?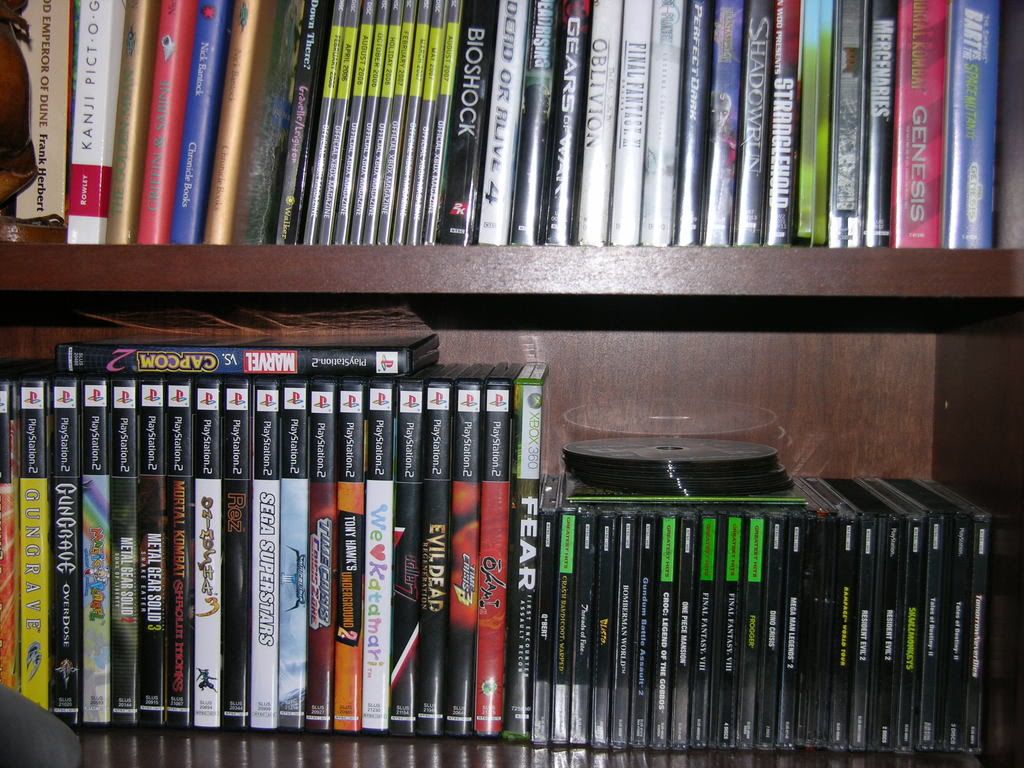 MAH GAMES!!!
also, in addition....
MAH ROOM!!!
There's nothing really game related up here besides my handhelds, and some RE action figures.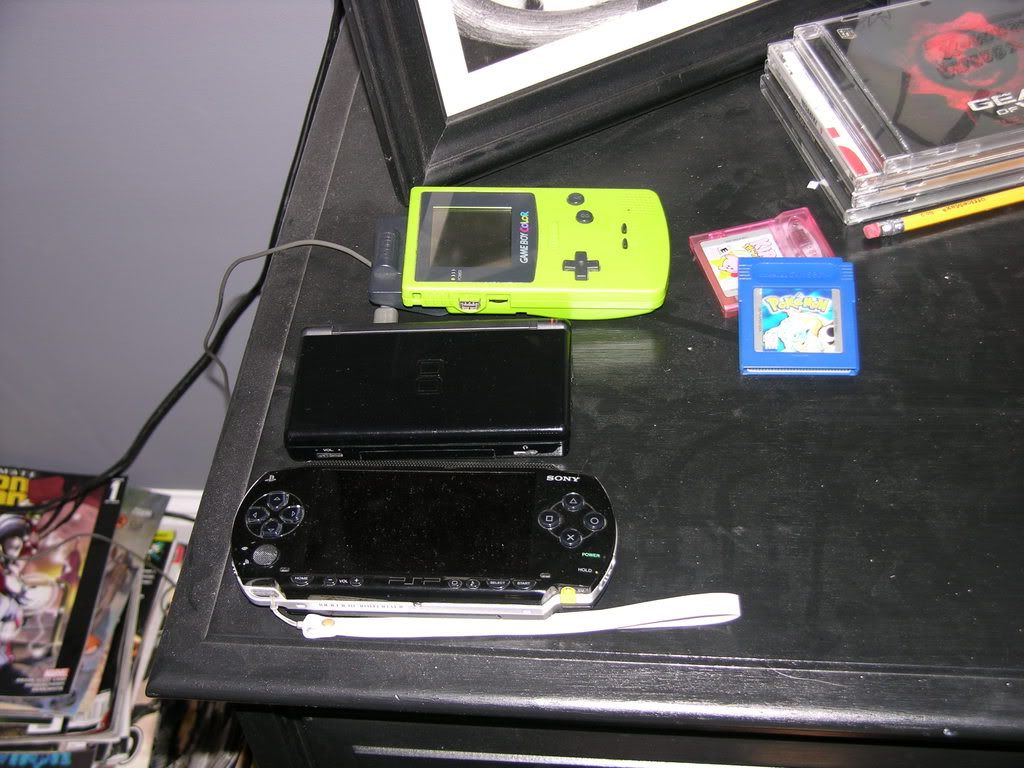 But, while I'm up here I might as well make you jealous!
Full Metal Alchemist poster, one of the only animes I still kinda like, signed by the voice actors of Ed and Al
Machete poster signed by Danny Trejo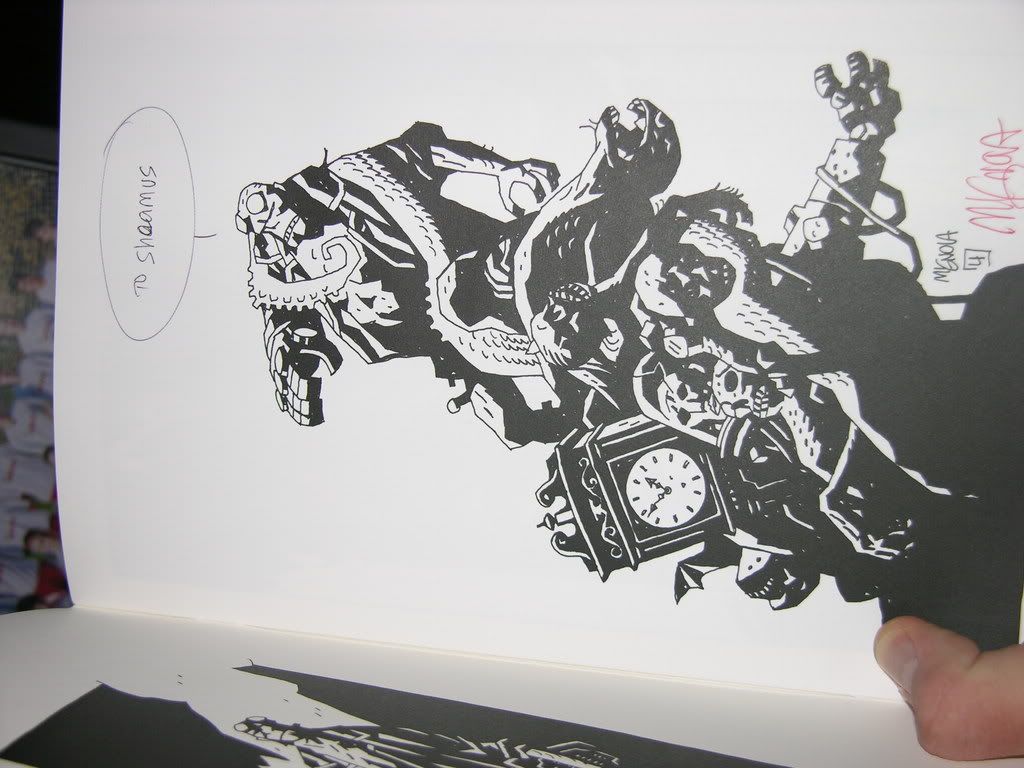 Sketchbook thingy signed by Mike Mignola
Postcard booklet signed by the entire voicecast of Aqua Teen Hunger Force (That there is Master shake's)
So what do you fucker's think?