Hello Destructoid,
I think its been almost 4 years since my post about my video game collection and setup. But after so long, I decided to come back to Destructoid and do this post.
For those who remember, this is the original post back nearly 4 years ago.
http://www.destructoid.com/blogs/Zoel/my-gaming-setup-game-collection-part-1-130097.phtml
And there was also some members that wanted to see what other things I have. But I never bother posting it till now, and I am sure some of those members are probably gone now and never have the chance to see, but I am sure there's a lot of new members in D-toid now to, so we got a bunch of some fresh eyes.
Then,
.
and Now.
The basement, perhaps the most ridiculous gaming setup you probably ever see. There's an arcade machine, CRT TV with most of the systems hook up and a HD TV hooked against the wall.
You can probably try guessing the games on the screen right now.
But wait the HD TV is tilted sideways, well I am sorry but this is the only to way to play Ikaruga.
As for the CRT, any games pre-hd days look fucking glorious, just try Super Mario Galaxy on this and you will see what I mean. So don't tell me to switch to HD
And there is a shelve on the left side of the basement for some of my other stuff.
Some my random portable gaming system all on.
Then this is an updated Persona collection. Some of you might have even used my Guide on gamefaqs.
http://www.gamefaqs.com/vita/641695-persona-4-golden/faqs/64387
And you probably can guess who my main in Persona 4 Arena is.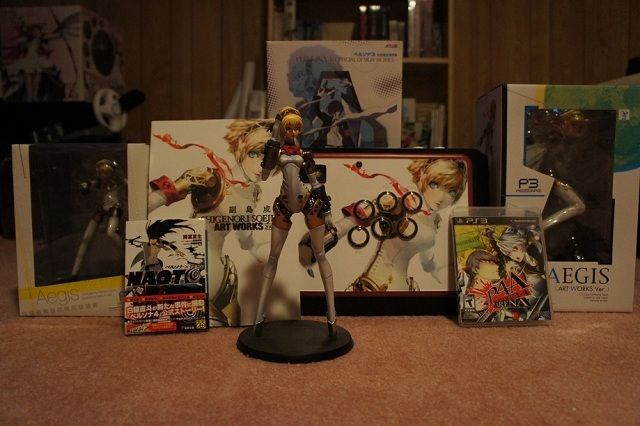 Then there is my Ys Collection, I loved this series so much, that I feel like posting another pic of it.
Remember when this idiot posted about how Ys I and II was a shitty game, when the guy has no idea how to even fucking play it? Well If I ever meet this guy, I will spit on his face and perhaps even
punch him.
http://www.destructoid.com/review-ys-i-ii-chronicles-200037.phtml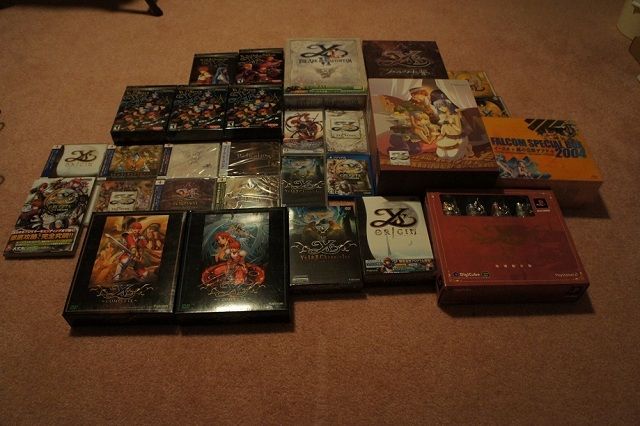 Then there is also the Legend of Heroes Collection, I posted a picture back in the day, but during those days, No one really care much about them, but with the release of Legend of Heroes Trails in the Sky, I am sure there are buzz to the series now.
Rune Factory collection, I loved this series alot, I actually think the Harvest Moon games are obsolete the moment the Rune Factory games came in. Of course my buddy Funktastic will say "LIES". Anyways I also have guide for Rune Factory 3 and 4.
http://www.gamefaqs.com/ds/961300-rune-factory-3-a-fantasy-harvest-moon/faqs/60999
http://www.gamefaqs.com/3ds/635388-rune-factory-4/faqs/64785
And all the Vanillaware games, they don't have much at the moment.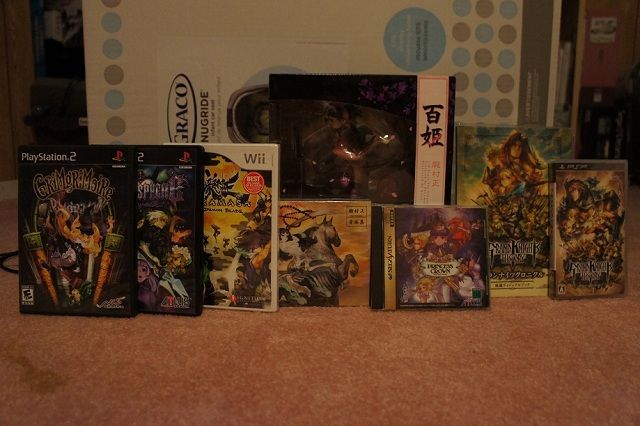 Then here is also some random haul, or stuff that I didn't bother posting because it didn't fit in the category of the collection.
If you're good friends with Funktastic, you probably can even come and visit my place, cause we can pretty much walk to each other houses in about 20 mins
---
LOOK WHO CAME:
Zoel
Arttemis 1
Funktastic 1
Dao2-SKP 1
Zoel 1
Elsa 1
Occams 1
MetalDeer 1
Marcel Hoang 1