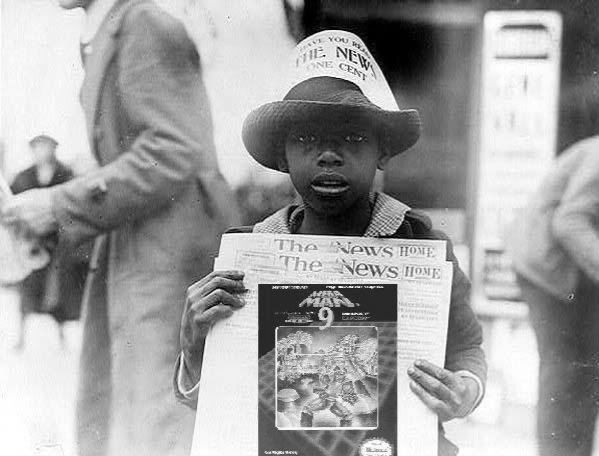 Picture of Electro Lemon used with permission.
Let me get this straight. Megaman 9 is a game made in the retro style with retro gameplay for the retro fan in all of us, right? A loving tribute to an era where classic games where in abundance, right? LMAO. Are you kidding me?? Maybe you 17 year olds with your retro t shirts in tow will fall for that scam but I'll pass. I remember playing Megaman 9 when it was called Megaman 2. No thanks.
I guess I'm going to be in the minority here when I say it smells of no work on Capcom's part for that game. Actually it seems like companies in general are trying to do this same thing all the time. Just not as blatant as Capcom is doing it now. Through the wondrous terminology of the word remake, it will come to pass that companies will mine our retro memories for more of your hard earned cash. And like idiots we fall for it every time. Seriously I wrote a blog about remakes
before
, but with Megaman 9 it takes it to a whole new level.
Imagine if every company did this. We'll just do a new game of our series with graphics of old, gameplay of old, and tack a new number to it. We'll charge only five or ten bucks for you to download it and you will LOVE it cause we're giving back to the fans. lol. Riiiiight. I know that there is a significant percentage of my fellow Dtoiders that haven't experienced old school Megaman so for you guys I'll just tell you go get the Megaman Collection and you'll get way more than one game. For those that don't have the constitution or patience memorizing everything there is to a level in other to go forth to the next one, you may want to take a pass altogether. As this will be an exercise in frustration and controller chucking.
But let's extend this analogy further with another game that you guys are creaming your panties over. Chrono Trigger. Really?? Isn't this just a straight port? With a second screen function added in? It's not a sequel or anything, right? Sorry I still own the original, don't think I want to try a
DS
ensitized version. There's a reason why retro games that get updated usually suck, and that's because they either change it too much from what we played from the original or get this: it's not the
original.
I guess Capcom has figured out the loophole to this by just giving you the original game, engine, mechanics and all to you retro fans. I would tell you you're getting scammed but somehow I think you're going to tell me differently.