Veni, vidi, vici.
Name: Francisco *AKA* Y0j1mb0
Age: 38. I'm the residential
Old Geezer of Destructoid
&
You Tube Superstar.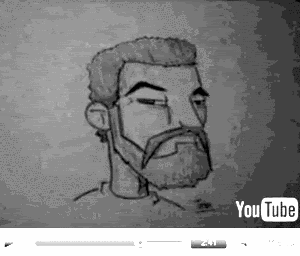 Likes: Poker, Roast Beef Sandwiches, unsolicited sex, video games of all genres.
Dislikes: Elitist Pricks, Hippies, People who use the words "But I digress" and "n00bz"
Consoles I Own: PS3, Wii, Xbox 360, PSP Slim, DS Lite.
[ PSN:k0wb0y-b33b0p - Friend Code: 0774-3918-3804 - LIVE: y0j1mb0 ]
Founding Member of
The Official Destructoid Beard Club
and once Proud Reserve Recap Cblogger.
Past proprietor of
PS3 Friday Night Fights
and
PS3's Poker Nights
For those who are weird and may actually want to read more of my stuff here are things off the blog I do. Occasionally I wrote for
Flixist
, a rad movie site where, get this, we talked about and reviewed movies. I have long since stopped writing there ( and here ) as I feel like I've said all I have had cooped up in my head without sounding redundant.
Epic Card Courtesy of The Ghost.