Welcome to another Wii U Friday Night Fights! A.K.A. the most consistent FNF in the whole Dtoid community. I know it's partially the library, but I think a couple of hosts could keep things going better until say,
Monster Hunter 3 Ultimate
comes out. Hopefully I can remedy this myself before too long. What would be a game you all would like to see, or that you have and want more people to play with? Let us know in the comments.
I'll be hosting Trine 2 again so something is on the schedule. Also, it's pretty damn good. It actually got a patch last week that tweaked some stuff, as well as added voice chat! Consider it if you don't already have it, Wii U owners.
________________________
New to Friday Night Fights? It's easy to get involved!
Each week, a bunch of us Dtoiders get together to play videogames online! It's a 100% community-run event, so feel free to join in or even host something yourself!
The planning for FNF starts in the
forums
, where community members volunteer to host matches and post their pertinent details (game, time, Nintendo ID, etc.). Then, every Friday, reminder posts go up here in the cblogs followed by a recap post on the front page on the front page for last-minute planning.
To join in, simply send a friend request to the match host! (Don't forget to say you're from Dtoid!) If you'd rather host something yourself, just post your details below in the following format:
Game:
Game Name
Host:
Dtoid Username
Nintendo ID:
Nintendo ID
Time:
Time (Eastern please!)
We hope to see you online!
________________________
Tonight's Bangarang:
Game:
Trine 2
Time:
10:00 p.m. EST
Host:
smurfee mcgee
NNID:
smurfee_mcgee
Any other hosts?
--smurfee mcgee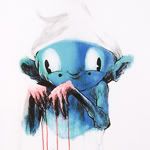 ---
LOOK WHO CAME:
WiiUFNF
Red Veron 1