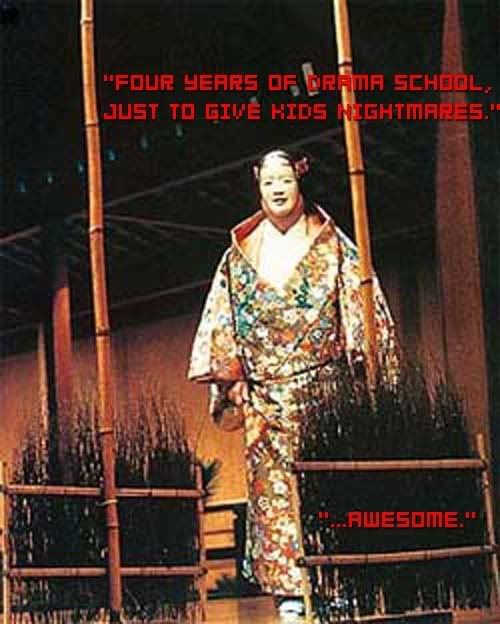 So, as I might've mentioned, I'm a Drama student. Tomorrow, I need to perform a contemporary monologue. Aside from a would-be star of stage and screen, I'm also obviously a gamer, which means procrastination has set in for a week and I've not yet even selected one.
So I come to you, Destructoid.
To keep this post loosely game-related, if anyone has any great monologues from games that instantly spring to mind, please help me out and link to them. That said, I'm also looking for any other epic monologues, be they cinematic, theatrical or literary.
The winning entry will get, I dunno, a video of me performing said monologue, I suppose.