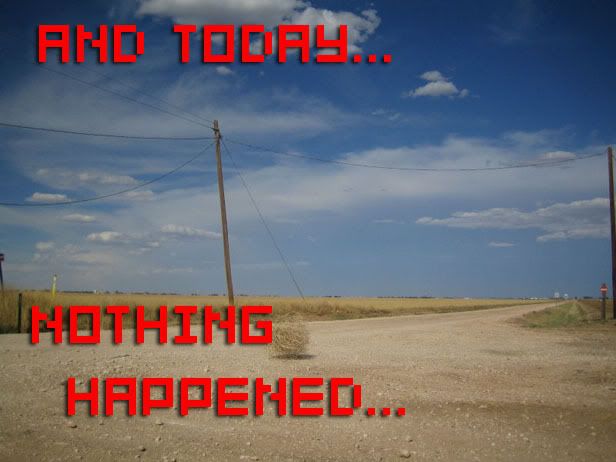 So, for those of you following the Bioshock Monologue story from
a few
posts back
, I can now report that today, the dramatic performance of said monologue sort of... fizzled out.
It was revealed that rather than performing my two monologues (The other being a classical piece; Shylock, of Merchant of Venice fame) in an assessment scenario, the whole class will now perform as part of a strange performance where people communicate in the form of monologues. I don't know why. But whatever.
Anyway, the 'small victory' part comes from a conversation I had with my lecturer. As I pitched to him the news that my contemporary piece came not from film, script or novel but from a game, his reaction was what I expected. Awkward. He then proceeded to tell me that he didn't really see the merit of a monologue from a game. Without actually reading it.
Fortunately, my brief yet insightful discussion with xper last night meant I was full of fresh points and arguments for my case and the victory came in the form of being allowed to perform it at all. So a VERY small victory really, but noteworthy in the overall 'saga'.
As this performance won't now take place until January, I intend to perform the monologue solo, some time tomorrow, and record it for your scrutiny and constructive criticism.
If anyone's still interested.
Which I doubt.
A lot.