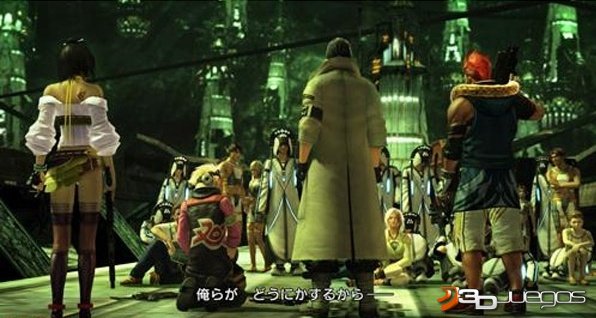 I need you DTOID to sell me on why I SHOULD or SHOULDN'T buy FF XIII (13), please help? Here are XIII facts about me to help.
1. I hate turn based games
2. I played FF X but only could play for about 30 hours, and got bored.
3. I HATED blitz ball.
4. I really hate turn based games.
5. I played Dragon Age and beat it (2nd try on final boss too, Xzyliac get on it)
6. I've heard the combat is new in FF XIII, how new? What is new?
7. I am open to trying new game types, that is why I played Dragon Age, to say, "I DID IT!"
8. Are there any online features?
9. JRPG's bug me, thank you Matt Hazard for saying what I feel.
10. I do like a good story.
11. But hate lame giggling.
12. I love Fallout 3, Mass Effect 2, Bioshock, Ocarina of Time, Dragon Age was ok, with interesting characters, but once I beat it I traded it in.
13. Turn based makes me want to read all the books in Oblivion, which I really don't want to do at all.
---
LOOK WHO CAME:
TheJesusNinja26
Dan CiTi 1
Elsa 1