Having the man, the myth, the classic serpentine master Mr Sark spot me on his stream and announce he was buying my book is probably the peak of my literary career so far. Mind blown.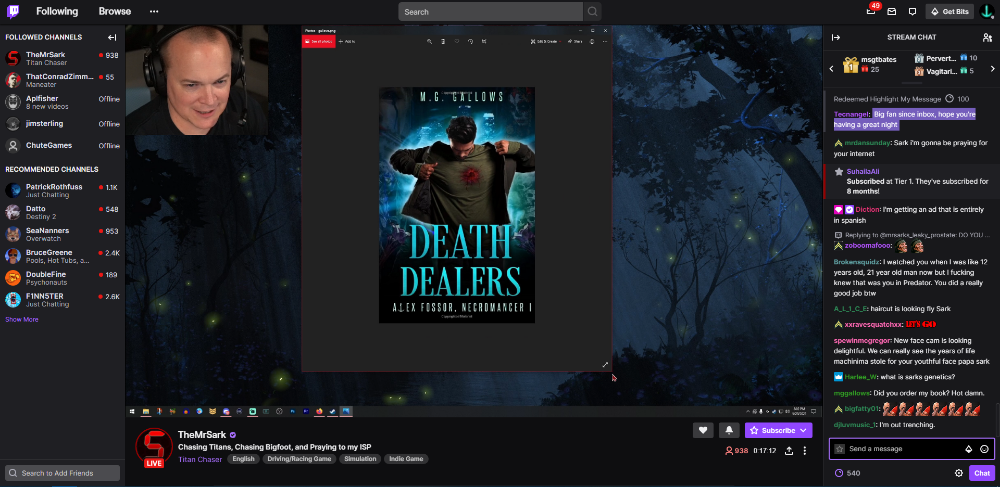 ---
About TheIntern
one of us since 3:57 PM on 07.16.2015
TheIntern is a fiction author that writes under the pen-name M.G. Gallows. He lurks on DToid to hang out with the cool people.